The 2022 Hiring Insights Report
GoodTime surveyed 560 U.S. decision makers in the talent acquisition space to uncover their perceptions of the most pressing challenges facing their teams, and what should be done to attract and retain top talent.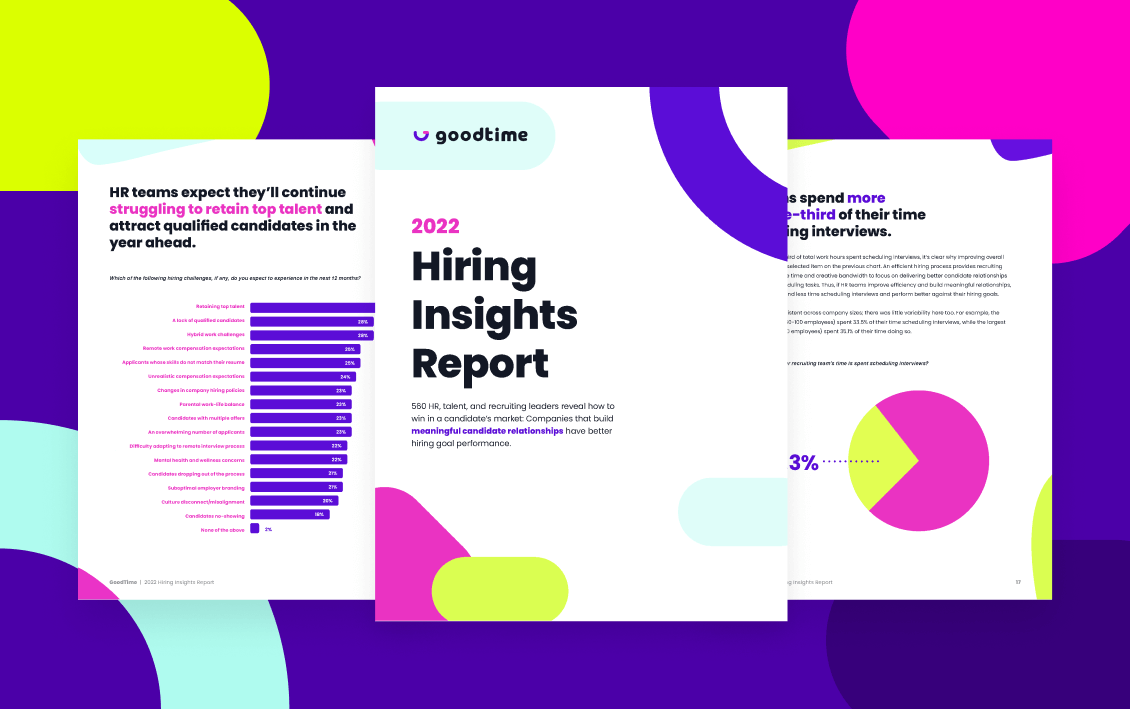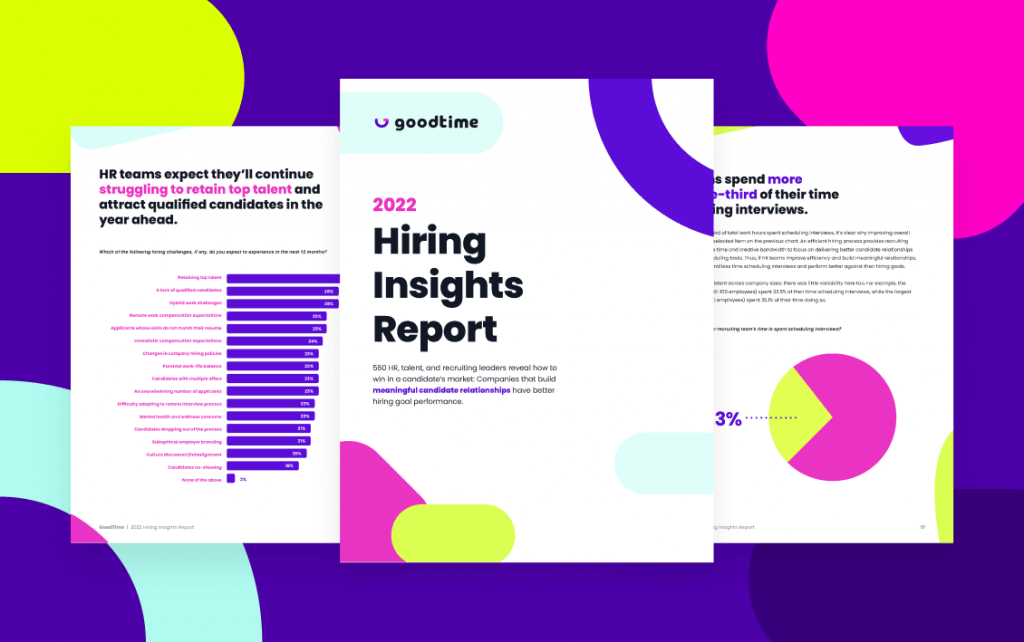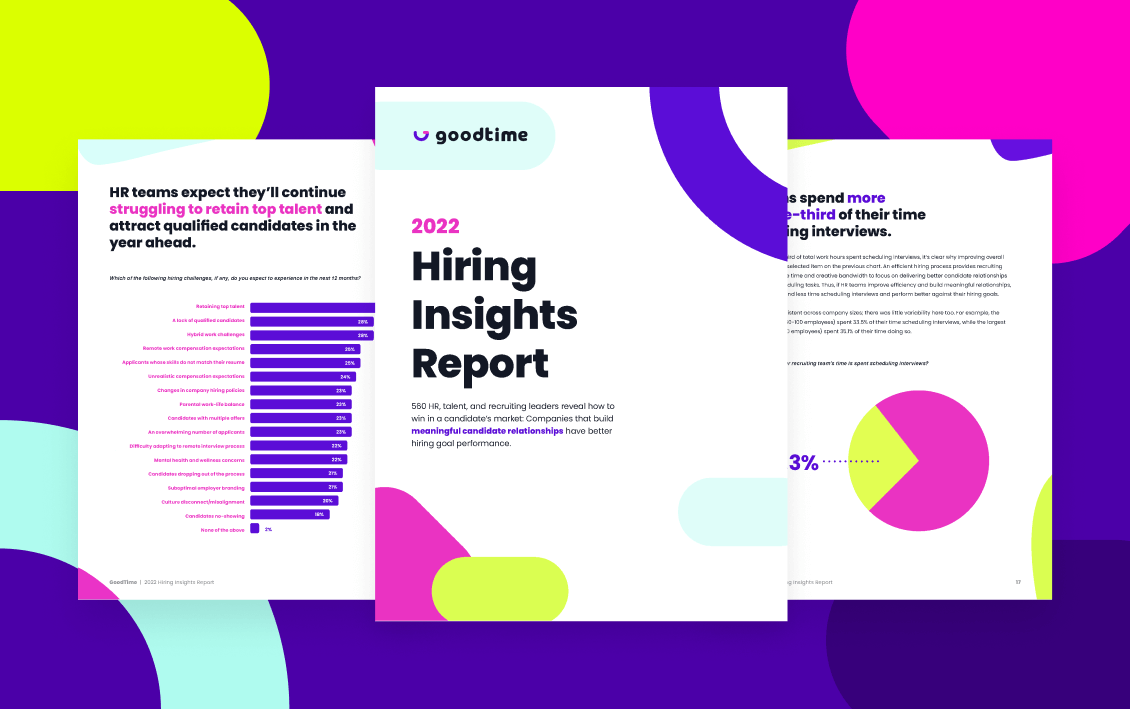 The latest insights into hiring
Winning talent in 2022 is about moving beyond the one-sided, staged candidate experience to the two-way, genuine candidate relationship. Companies that take a human-centered approach to talent acquisition are 2x more likely to achieve financial goals.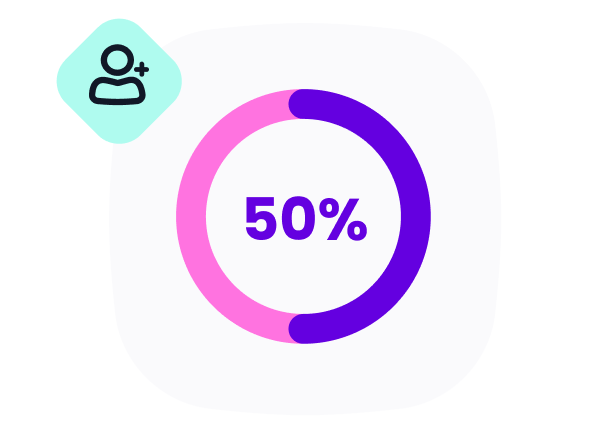 Times are tough in talent aquisition for everyone
Companies surveyed only hit 50% of their hiring goals in 2021.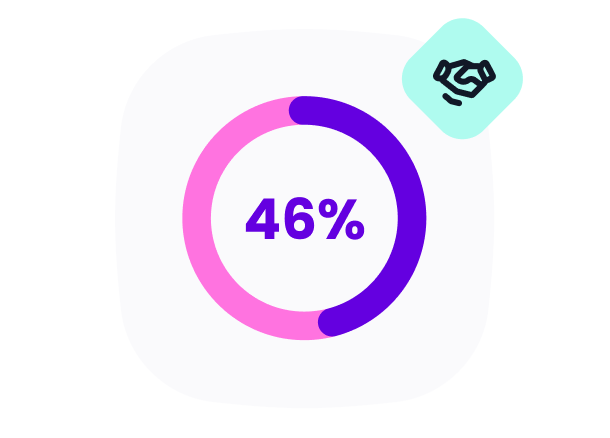 TA leaders know they need to connect to win
46% said the #1 challenge to the hiring landscape was the need to create meaningful relationships with candidates.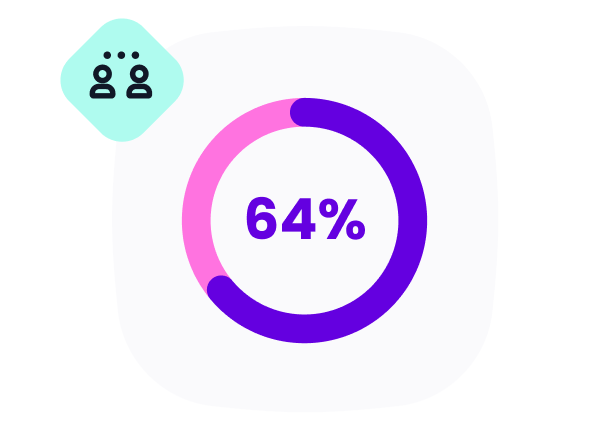 Talent leaders struggle to make relationships a priority
64% did not have the opportunity to build better candidate relationships in the past twelve months. 
Companies that cultivate candidate relationships achieve more of their hiring goals. These companies create vital opportunities to evolve their processes, which promote growth and innovation for candidates and employees alike. To discover more hiring insights, download the report today. 
Ready for the latest insights?
Copyright © 2022. Built with ❤️  in San Francisco, CA