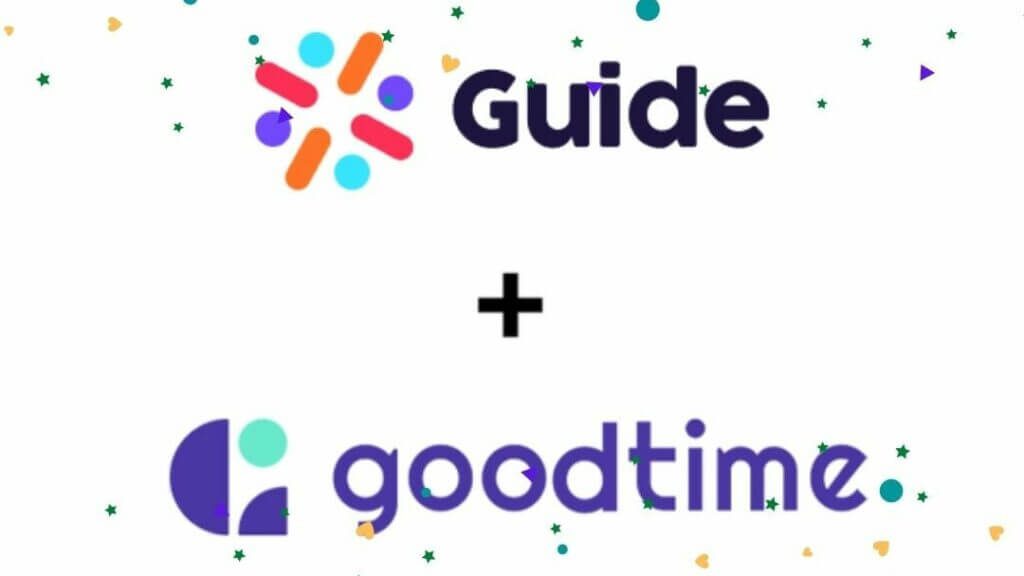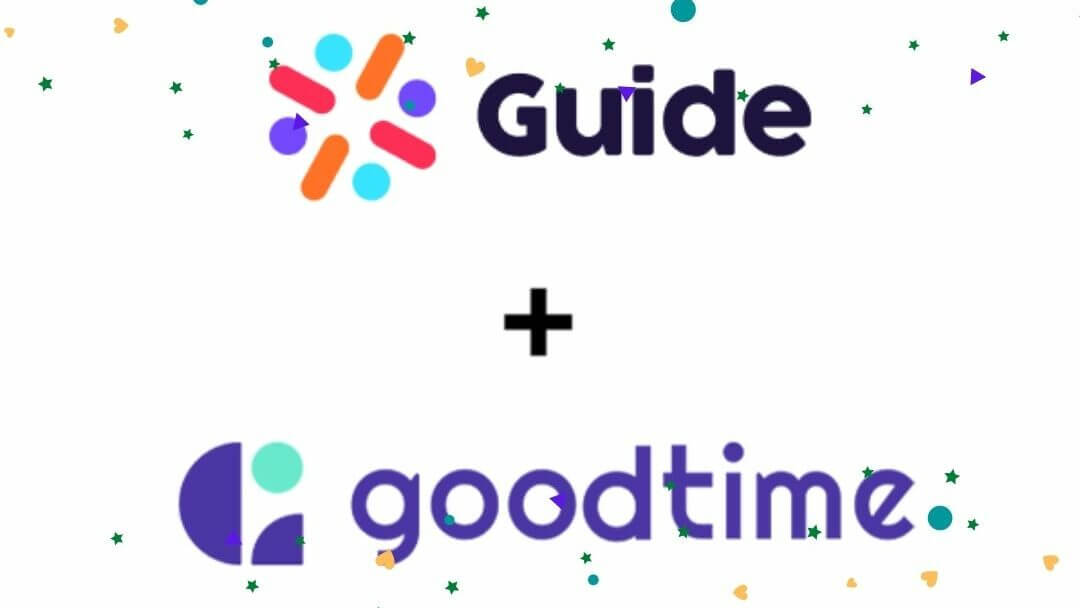 SAN FRANCISCO, CA (April 19, 2021) — Today, GoodTime is excited to announce its partnership with Guide, the first candidate experience platform that fully automates candidate preparation and delivers a hyper-personalized interview experience to candidates. 
In addition to interview scheduling and logistics, one of the most widely reported pains of talent teams is the time and cost to prepare candidates for interviews. Candidate preparation is not only critical for the company's hiring success, but it also significantly impacts the candidate's perception of your company. Thus, it's a primary pillar of a candidate experience strategy.
Whether you prepare candidates for interviews over the phone, using email templates, or slide decks, it's tedious and almost impossible to deliver at scale. Yet, the candidate's decision to accept your offer depends on it.
Deliver on the Candidate Experience
According to a striking CareerBuilder study, 68% of candidates say the interview experience impacts their decision to join the company. Today's candidates extrapolate from their interview experience what it's like to work at your company. Then, they decide to accept an offer based on that information. This is a key insight driving the strategy of modern talent teams to win candidates.
GoodTime helps hundreds of talent teams solve interview scheduling. But what about the experience leading up to each interview? Between interviews? After? What can the candidate expect and how should they prepare? How can they get to know their interviewers? Where can they learn about the neat stuff your company is building and about your unique company culture? This is increasingly challenging in a Zoom-first world without on-sites in a physical office.
We believe that the biggest challenge for recruiting teams has shifted from finding and reaching candidates to winning them. The Greenhouse + GoodTime + Guide software stack unlocks an entirely new, seamless service level for delivering and measuring candidate experience that's becoming a competitive differentiator for the world's top talent teams.
Win Top Talent With Your Tech Stack Today
Talent teams know that a disjointed internal tool stack makes for a poor candidate experience. As the recruiting space blossoms with new tools, it's critical that they work ever closer together to deliver a seamless end-experience to candidates. That's why we're excited to partner with Guide.
Reach out to the Guide or GoodTime team to see how talent teams rapidly improve their candidate satisfaction and offer acceptance rates.