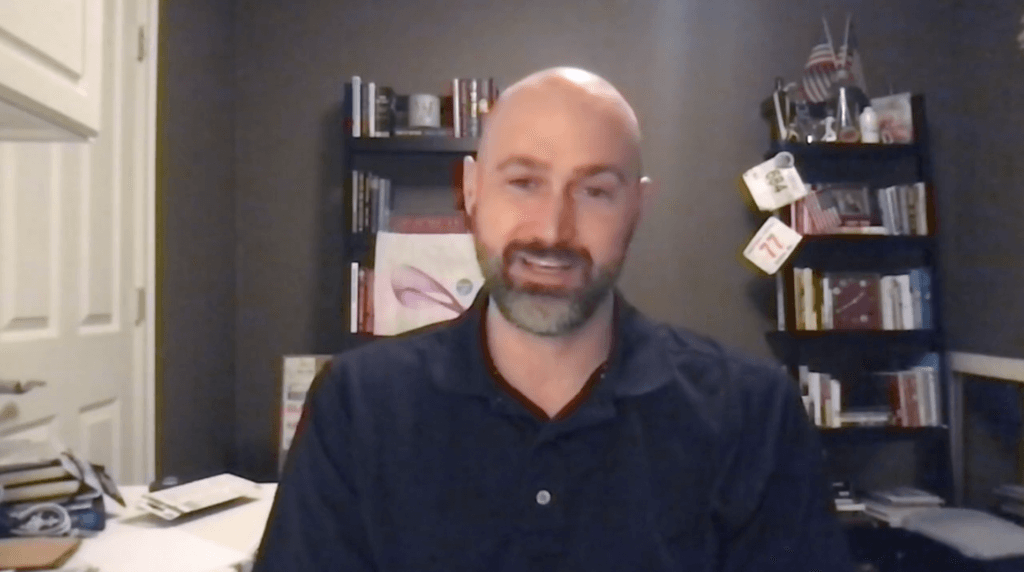 In the modern-day distance economy, where the talent competition grows more and more cut-throat as remote job openings garner hundreds upon thousands of eager applicants, fine-tuning your hiring strategy to foster strong candidate relationships can make the difference between a candidate accepting or rejecting an offer.
For candidates like Seth Waterman, feeling prioritized and valued during the interview process made accepting the position of Partner Sales Director at Databricks, a leading cloud-based data engineering company, seem like a no-brainer.
With GoodTime in their tech stack, Databricks manages to streamline their hiring to win over Seth and other stellar candidates. And that's not all: thanks to GoodTime's interviewer training paths, Databricks increased the size of their interviewer pool, allowing them to move candidates forward faster and deliver quick and easy candidate experiences.
Read on to learn how GoodTime helped Seth accept Databricks' job offer by boosting one of the most defining factors in every interview: the candidate relationship.
Igniting the Candidate Relationship
Fast-Tracked Hiring Process
73% of job seekers say that job hunting is one of the most stressful events of life, and painstakingly long hiring procedures can only make matters worse. Throughout his job search, Seth experienced this all-too-common reality: companies with drawn-out interview processes that end up souring the candidate experience.
That's where Databricks stood out from the crowd. After using GoodTime to supercharge their hiring, what could've been over a month-long interview process took less than three weeks.
"It was the first time in six years that I had really considered making a move in my career, and with the speed and pace that they worked at through GoodTime, it really made me feel the urgency that they had in me as a candidate."

— Seth Waterman, Partner Sales Director at Databricks
When companies double down on their tech stack to implement a smooth interview process – as opposed to stringing interviewees along for weeks – candidates feel that their time is honored, and the candidate relationship only grows stronger.
Candidate-Driven Interviews
With 87% of candidates preferring to lead interviews, it's no surprise that candidate-driven interview processes often wield more success than the company-driven approach. With the help of GoodTime's automated interview scheduling, Databricks put Seth in the driver's seat with a hiring process centered around his schedule.
As over half of job seekers prefer more flexibility over a higher salary, flexibility is a growing priority for candidates. Making self-scheduling a central part of the hiring process can be key to creating a great first impression — and first impressions are everything when it comes to recruitment.
How a candidate is treated in the interview process heavily dictates whether they accept a job offer. In fact, 68% of applicants believe that how they're treated as a candidate reflects how the organization treats their employees. Implementing a candidate-driven interview process ensures candidates that they'd be stepping into a flexible and trusting work environment.
Learn More About Seth's Candidate Experience
In the end, both Seth and Databricks' recruiting team came out on top. Seth felt valued at every step of his interview journey, and the recruiting team snagged a star candidate and stood out among the talent competition. Prioritizing the candidate relationship to win top talent: it works every time.
"If you're not using GoodTime today, I'd definitely look into it. If you're interested in having a premier candidate experience for your company, it will go a long way in creating that type of atmosphere."

— Seth Waterman, Partner Sales Director at Databricks
Watch the video below to hear more about Seth's experience with Databricks and GoodTime.