4 Tools to Modernize Your TA Tech Stack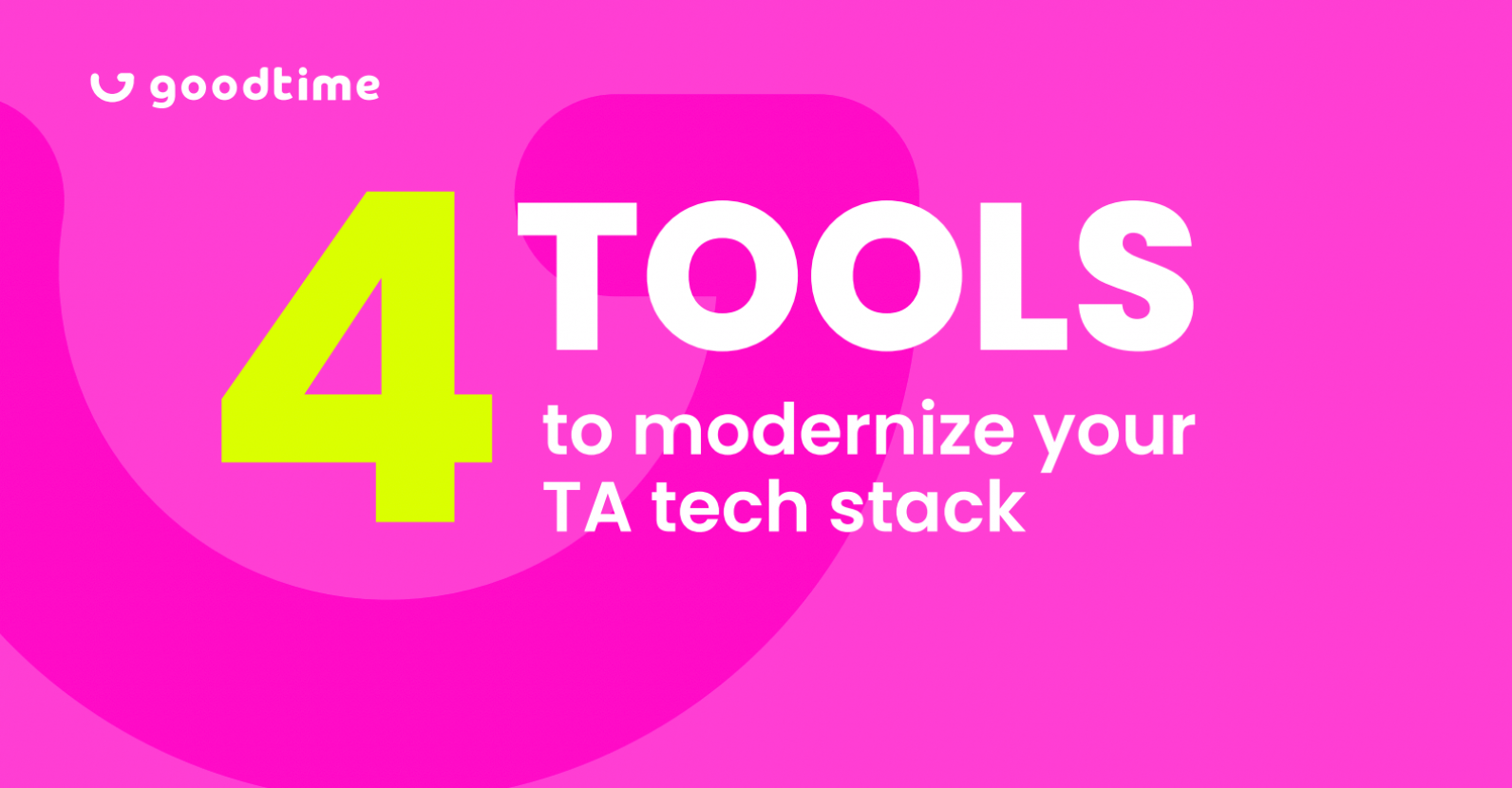 Elevate your TA tech stack to the next level
Spreadsheets weighing you down? Don't lose out on quality candidates due to manual processes and outdated tech.
Today's top TA teams know that keeping up with the expectations of candidates means leveraging the latest tech to leave a stellar first impression. More likely than not, your tech stack could use a refresh.
Learn about the tech tools
that will:
Prevent applicants from getting lost in the black hole.

Expand your candidate pool and discover star talent.

Help your current employees feel heard and valued.

Build meaningful two-way relationships with candidates.
Download the infographic today!
By submitting this form, you agree to be contacted and to receive the requested information, as well as occasional related insights from GoodTime about our products, services, and content. You may unsubscribe at any time. For details, view our Privacy Policy and Terms of Use.
Hundreds of amazing companies choose GoodTime
TA tech tools are rapidly evolving. Are you keeping up?
Copyright © 2022. Built with ❤️  in San Francisco, CA