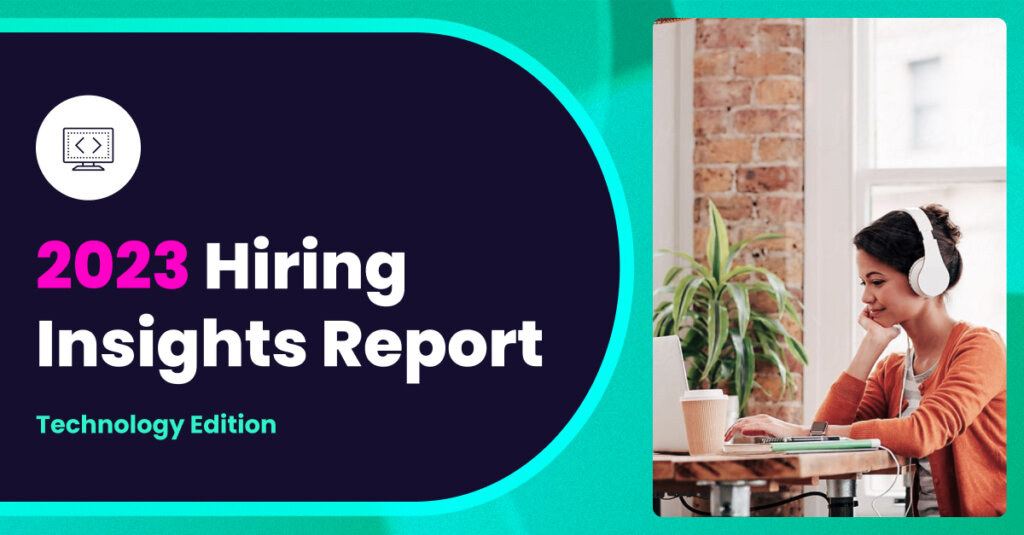 March 7, 2023, SAN FRANCISCO – After surveying 531 talent acquisition leaders across sectors for its 2023 Hiring Insights Report, today GoodTime released the report's technology edition, featuring sector-specific insights. Based on responses from 103 talent acquisition (TA) leaders in tech, the report highlights the challenges tech hiring leaders face in a tenuous economy and explores changes companies are making to weather the storm.
The high-level findings from the 2023 Hiring Insights Report, Technology Edition, include:
Only 52% of hiring goals were met by tech hiring teams in 2022
34% of subjects reported mental health and wellness concerns as a top challenge last year
A whopping 57% of subjects reported layoffs; 22% reported a reduction in force of 20% or more
46% of respondents will increase personalization in the hiring process in the coming year
Over 40% of TA leaders look to improve hiring efficiency and automation through better tech recruiting software in 2023
Economy hit tech TA teams especially hard
The report paints a stark picture of challenges endured by tech TA leaders over the past twelve months, with 34% of respondents citing mental health concerns as a top challenge. Adapting to a remote interview process (30%) and resume-skill mismatch (28%) took second and third place as the biggest challenges faced. In today's economy, TA leaders must manage company expectations with reductions in force while being empathetic to employee burnout and navigating an ever-changing remote or hybrid interview process.
Efficiency and automation a top focus
Looking ahead, hiring leaders know that efficiency and automation are needed to deliver against hiring goals with less budget and fewer people. Hiring hurdles anticipated over the next 12 months include candidates withdrawing from the hiring process (30%) and parental work-life balance (27%), as candidates are only too ready to drop out of an inefficient process that doesn't fulfill their expectations. A slow-moving, impersonal process that leaves candidates guessing is no longer an option for TA teams in tech to remain competitive.
"We feel the pain that the tech sector is facing in this hiring climate," said Ahryun Moon, CEO of GoodTime. "TA teams must improve efficiency and automate while creating a more bespoke candidate experience that sticks with top talent. Understanding challenges and opportunities, both past and present, helps hiring leaders to understand how best to set themselves up for future success."
To access the full report, visit here.
About GoodTime
GoodTime helps people and companies drive better results from their most important meetings. The GoodTime Meeting Optimization Engine automates scheduling, ensures the right people are in the room, and provides actionable insights to meet smarter. Its flagship product, Hire, allows organizations to win top talent faster with Candidate Relationship Intelligence. Over 300 leading companies like Spotify, Slack, Pinterest, Okta, HubSpot, and Box have scheduled over seven million smart meetings with GoodTime. Learn more at goodtime.io.