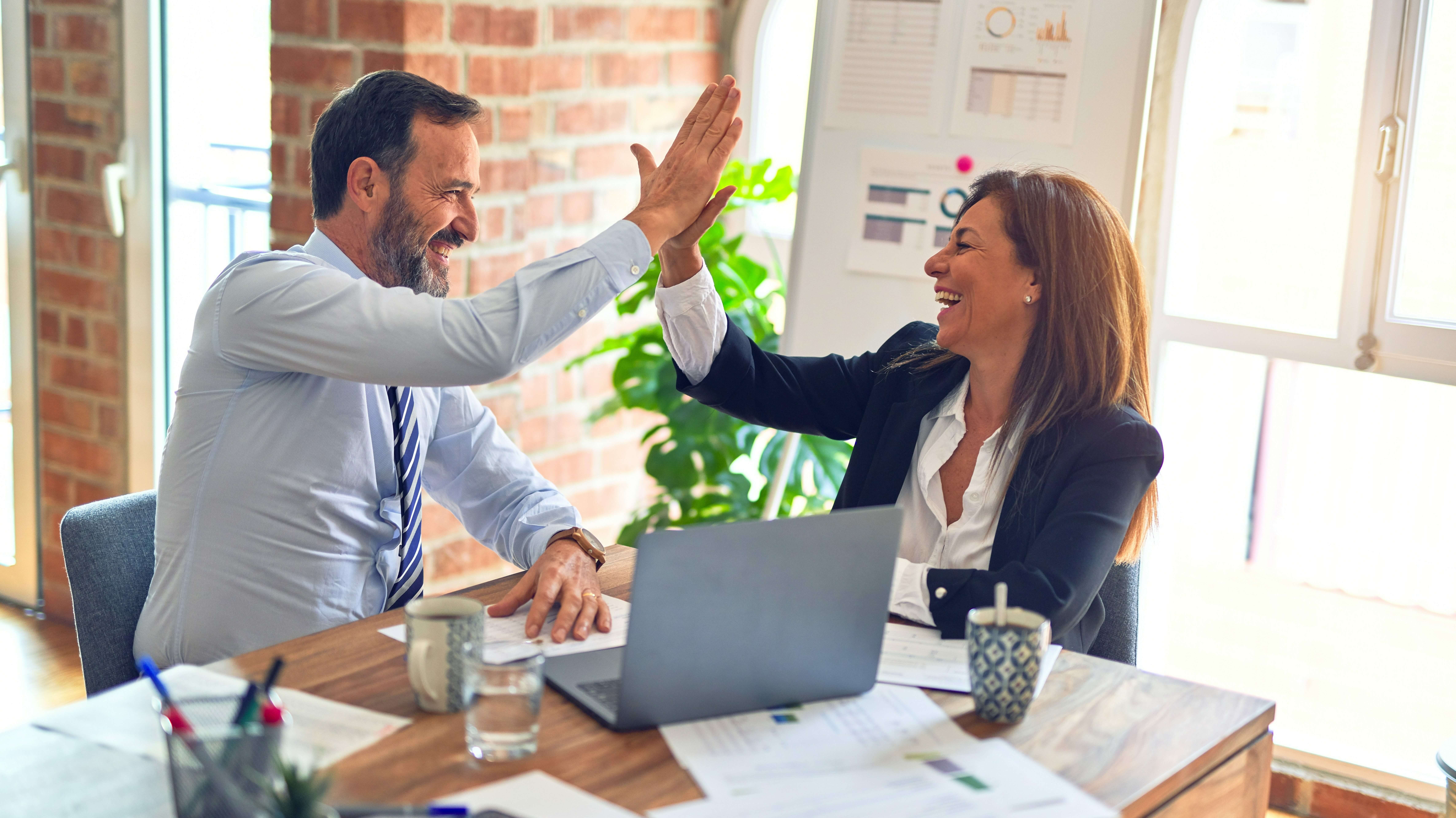 Bad hires are expensive. Not only do they take up valuable time and resources for companies, but it only gets worse the more senior-level the hire is. To avoid costly mistakes, it's essential for recruiters and hiring managers to facilitate an efficient hiring process, imbued with clear and open communication. However, many hiring teams overlook a crucial step: the intake meeting. 
Outlining expectations between recruiters and hiring managers in an intake meeting is a sure-fire way to hire the best talent, all while preventing the wasted time, frustrations, and headaches that result from choosing the wrong candidate.
So…What Exactly Is an Intake Meeting?
An intake meeting is a preliminary gathering between hiring managers and recruiters to discuss what the ideal candidate for the position looks like. This meeting takes place at the very beginning of the hiring process and includes discussions on topics such as:
Goals for the recruiting process
A profile of the ideal candidate
Job requirements
Job title and salary
Stages of the hiring process and touchpoints
Sourcing strategies
The intake meeting occurs before the requisition is posted to ensure hiring managers and recruiters possess a thorough understanding of how the hiring process should pan out. When done correctly, intake meetings help the interview process run smoothly by minimizing confusion down the road.
Ways Intake Meetings Boost Your Recruiting
Sharpens Understanding of the Ideal Candidate
The first step to a fast, efficient hiring process is to create an in-depth profile of the ideal candidate for the role. Before any interviews even take place, the entire hiring team should have a clear image of the skills, experiences, and traits they're looking for.
Intake meetings offer the perfect opportunity for recruiters and hiring managers to carve out these expectations together. After developing an optimal candidate profile, the profile can be used to write a well-defined job description that attracts applicants the hiring team is looking for.
Armed with a defined image of the best possible candidate, hiring teams can use this image to easily identify applicants that do not meet the basic requirements discussed in the intake meeting.
Strengthens the Recruiter-Hiring Manager Relationship
An intake meeting acts as the glue that's needed to hold the recruiter-hiring manager relationship together. The stability of this relationship heavily dictates whether a hiring process succeeds: studies show that a strong relationship between recruiters and their hiring managers is one of the biggest drivers of talent acquisition performance. 
Setting aside ample time to meet with one another streamlines the hiring process by ensuring that all parties agree on realistic objectives. In turn, this prevents any future miscommunication or confusion that might prolong the hiring process.
For instance, rather than facing difficulties down the line with trying to fill a role within too short of a time period, intake meetings allow recruiters to candidly discuss if a hiring manager's expectations on the hiring process are actually attainable.
The trust, rapport, and mutual support that intake meetings foster between recruiters and hiring managers bolsters the hiring process with a solid foundation for success.
Reduces Your Time To Hire
Intake meetings play a key role in reducing time to hire. Nearly every facet of an intake meeting—from the way that they eliminate potential roadblocks, to the way that they reduce back-and-forth communications between the recruiter and the hiring manager— is engineered to promote a quick hiring process.
In a time when competition for the best talent is more intense than ever before, companies with the most efficient hiring come out on top. Intake meetings boost recruitment efforts with exactly the speed that hiring teams need. While 55% of organizations do not utilize intake meetings, 30% admit that the hiring process takes longer without them.
When recruiters collaborate with hiring managers in intake meetings, they're able to fine-tune their sourcing and drastically reduce their screening time. Some teams even review LinkedIn profiles that demonstrate who their ideal candidate is to further reduce their time to hire and establish how they can identify the best matches for the job.
Efficient Hiring Means Better Candidate Relationships
No matter how far along a candidate is in their career, interviewing is stressful— and an inefficient hiring process only makes matters worse. A chaotic process that sours the candidate relationship can be the deciding factor in candidates turning down an otherwise desirable offer.
Establishing a smooth hiring process with the help of intake meetings leads to better candidate relationships and an enjoyable experience for all involved.
Download our eBook to learn more about how your hiring team can cultivate the best candidate relationships possible.