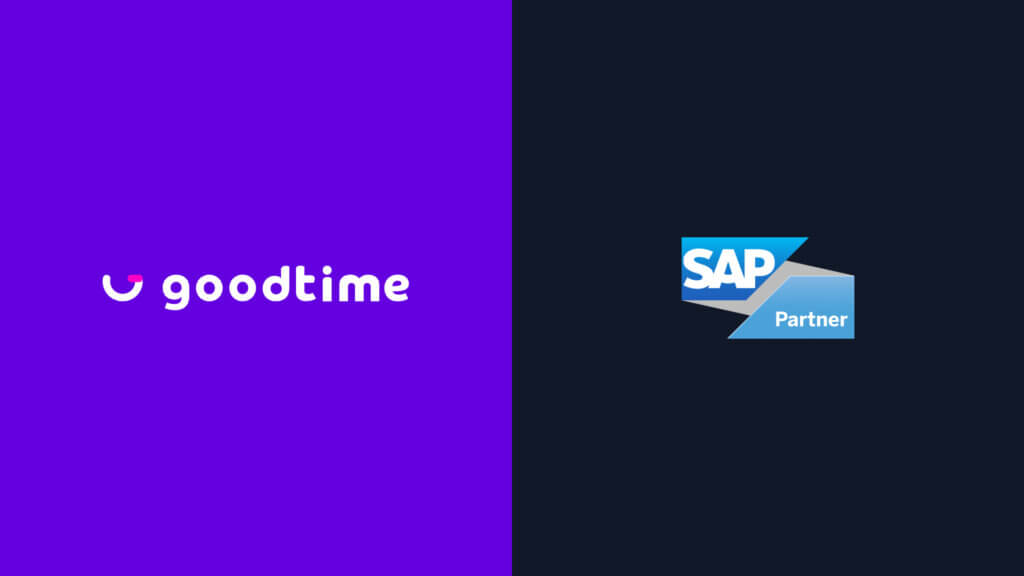 March 14, 2023, SAN FRANCISCO –  GoodTime, the world's first Meeting Optimization Engine, today announced that it's flagship product, GoodTime Hire for interview scheduling, is now available on SAP® Store, the online marketplace for SAP and partner offerings. GoodTime Hire integrates with SuccessFactors and delivers advanced automated interview scheduling and intelligence to customers.
"The modern recruiting team is fighting an uphill battle on multiple fronts. The shortage of resources, partially due to recent layoffs, and an all-time low unemployment rate means teams must do more with less while still delivering against hiring goals," said Ahryun Moon, CEO & Co-Founder, GoodTime. "Through this partnership, we combine the power of GoodTime Hire with SuccessFactors to help teams automate time-consuming scheduling activities, drastically increase productivity and efficiency, and ultimately reduce time-to-hire. By onboarding in the SAP platform, SuccessFactors clients now have access to GoodTime Hire to increase efficiency and productivity in their hiring process which is critical in today's economic climate."
GoodTime Hire helps talent acquisition teams improve productivity and efficiency through:
Automated Interview Scheduling: Easily coordinate single and multi-day interviews no matter the complexity
High-Volume Messaging: Reach candidates directly through SMS or WhatsApp with personalized 1:1 messages or in bulk
Intelligent Interviewer Matching: Find the best available interviewer instantly based on skills, focus area, and team, taking into account interviewer load limits
Candidate Engagement and Experience: Accommodate candidates with candidate-driven availability selection and self-rescheduling, and collect anonymous feedback after each step of the interview process
Data and Insights: Unlock data not available in your ATS and quickly identify opportunities for improvement with dashboards on recruiting, interviewers, interview time, and more
SAP Store, found at store.sap.com, delivers a simplified and connected digital customer experience for finding, trying, buying and renewing more than 2,300 solutions from SAP and its partners. There, customers can find the SAP solutions and SAP-validated solutions they need to grow their business. And for each purchase made through SAP Store, SAP will plant a tree.
About GoodTime
GoodTime helps people and companies drive better results from their most important meetings. The GoodTime Meeting Optimization Engine automates scheduling, ensures the right people are in the room, and provides actionable insights to meet smarter. Its flagship product, Hire, allows organizations to win top talent faster with Candidate Relationship Intelligence. Over 300 leading companies like Spotify, Slack, Pinterest, Okta, HubSpot, and Box have scheduled more than seven million smart meetings with GoodTime. Learn more at goodtime.io
SAP and other SAP products and services mentioned herein as well as their respective logos are trademarks or registered trademarks of SAP SE in Germany and other countries. Please see https://www.sap.com/copyright for additional trademark information and notices. All other product and service names mentioned are the trademarks of their respective companies.