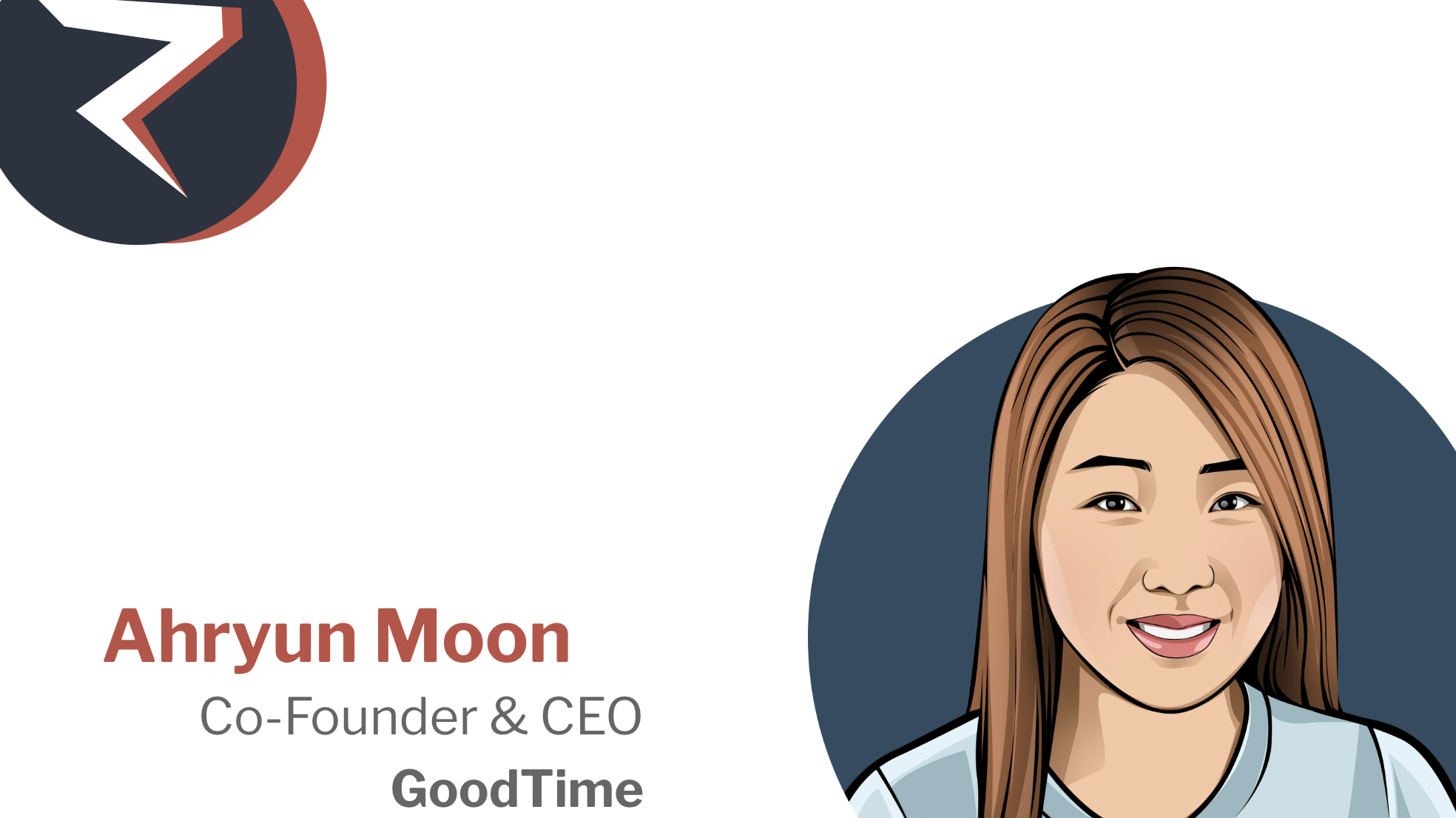 GoodTime's Co-founder and Head of Company Strategy Ahryun Moon met with Recruiting News Network's Editor in Chief Martin Burns to share her perspective as a leader in the TA space. Ahryun dove into the solutions that GoodTime Hire's Candidate Relationship Intelligence provides to customers, along with the future of the industry.
The original interview with Recruiting News Network can be found here. Read on for the TLDR.
The Beginning of Ahryun And GoodTime
As an immigrant from Korea, belonging to a small minority of female SaaS founders, and without a large network in Silicon Valley to tap into, Ahryun started GoodTime from ground zero. She recounts having to learn everything the hard way, including earning trust from investors, customers, and employees. But Ahryun took every challenge that came her way in stride.
"I found it exhilarating to face those challenges and to prove myself every time," she said. "Who wants to have it easy? What is life without challenges?"
GoodTime arose from an encounter that she had with a recruiter. Earlier in her career, Ahryun met a recruiter who complained about the time that it took to manually schedule interviews. Bam—a "eureka" moment. GoodTime was born.
During GoodTime's early days, Ahryun spent time as a shadow recruiter for several companies—some of which are now GoodTime clients. She gained a deep understanding for the difficult job that recruiters take on. Ahryun knew that GoodTime would be crucial to lightening the workload and creating better connections with candidates.
"While I've had a winding path to GoodTime, I absolutely would do it all again," Ahryun said. "The messages I get from our customers about how they can finally do the jobs they love doing—the rewarding work of meeting with and getting to know candidates. I'm so happy we're helping companies and candidates find the right situation for each other."
GoodTime Hire's Candidate Relationship Intelligence
GoodTime Hire, the company's flagship product, helps TA teams stay ahead of the competition in today's fiercely competitive job market. Hire tackles three issues: automating interviews, building better relationships with candidates, and developing deeper insights into the interview process. These issues all intertwine into Hire's Candidate Relationship Intelligence solution. Hire provides TA teams with the automation, candidate relationships, and insights that they need to reach their goals.
"Our goal is to be the foundation of a technology stack that empowers both companies and candidates, and we encourage others to keep building meaningful solutions that make this process easier."

— Ahryun Moon, Co-founder and Head of Company Strategy at GoodTime
One of Hire's newest features is Candidate Pulse. This feature measures candidate sentiment and granular feedback after each interview, making this candidate feedback extremely actionable for talent teams. By gathering feedback and making candidates feel heard, Candidate Pulse further improves recruiter-applicant connections.
Challenges Along the Way
In the face of failure and challenges, GoodTime has turned every stumble into an opportunity to learn. For instance, the team recently released a revamped interviewer training module, equipped with an elevated training management system. Ultimately, they underestimated the success their customers had with the previous version of the module.
Ahryun has found that the biggest challenge in closing deals with clients is inertia. Often, companies convince themselves that the way they currently run their recruitment process is either the right way or good enough.
"But I can point to our clients, some of the most innovative companies in the world, and say they understand how powerful it is to automate the interview process and maximize hiring efficiency to compete in this insanely hyper-competitive job market," she said.
The Future of the Recruiting Industry
Ahryun sees clear changes coming to the industry. Employees no longer want to stick around at jobs that they don't like. They're also not joining new companies unless they feel a strong fit.
She added that companies must act fast to refine their recruitment process and avoid getting overpowered by the competition.
"Companies need to demonstrate immediately in their recruitment process their culture, the relationships they develop, and how they use technology to enhance their employees' jobs, not replace them," Ahryun said.
GoodTime's tech solution elevates both companies and candidates in today's tumultuous job market.
What's Next for GoodTime
Most recently, GoodTime released their 2022 Hiring Report, jam-packed with the latest HR trends. GoodTime surveyed 560 U.S. talent leaders to uncover the most pressing challenges facing their teams, and what should be done to attract and retain top talent. The report can be downloaded here.