Get excited: our team is always hard at work in making GoodTime the best it can be, and we're here to share the latest product updates from June 2023. We have a brand new Interviewer Leaderboard, you can now schedule messages in the High Volume product, and more. Buckle up, let's review!
Watch the full product updates walkthrough
Want the entire scoop on our latest and greatest product updates? Check out June's product update webinar below. Keep scrolling to read the biggest highlights.
GoodTime Hire updates
We've polished the Schedule Now flow, improved the Interviewer Leaderboard, and added to the Request Availability function.
Enhanced Schedule Now flow
We've simplified and updated the time and time zone selection for Schedule Now so that you can spend less time updating time zones and clearing up misunderstandings, and more time getting interviews on the books.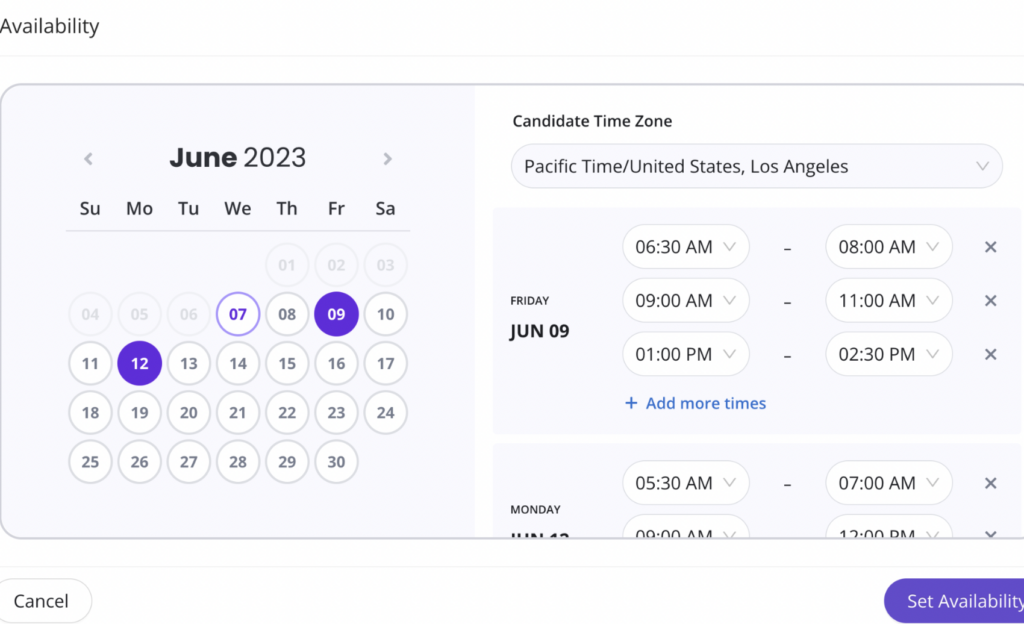 New Interviewer Leaderboard
The Interviewer Leaderboard just got a facelift. This new leaderboard enables data to be pulled faster for any size organization. You can also slice interviewer data in new ways with dimensions like jobs and tags, all while getting instant graphic representation to share with your organization.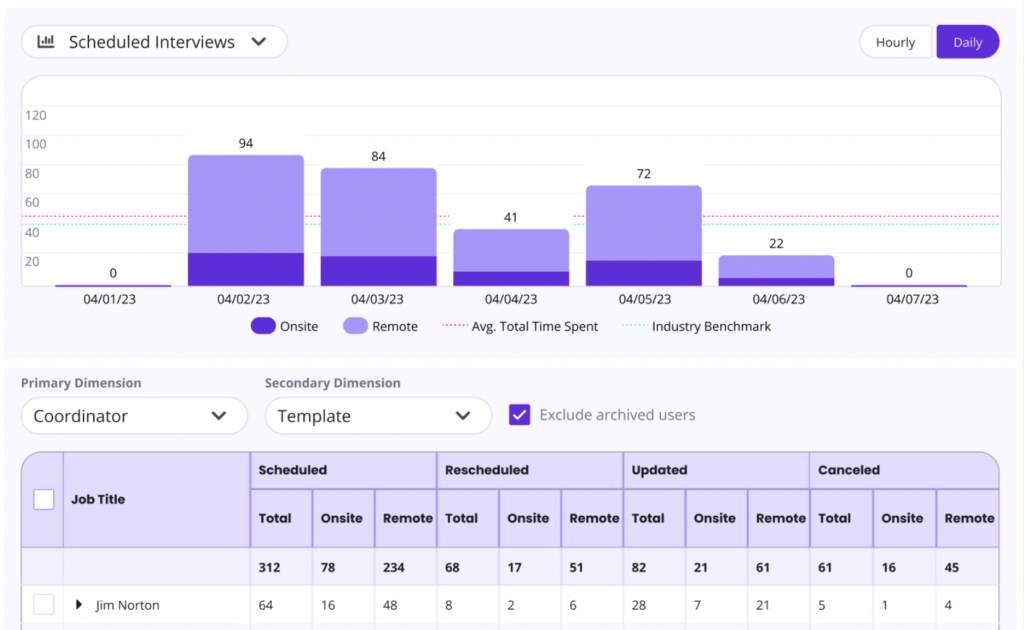 Optional or no interviewers
The Request Availability feature is now fully functional without assigning interviewers, or making them optional while ensuring that potential business hours are respected. Collecting candidate availability before knowing exactly who will interview them is key to moving fast for high-priority hires.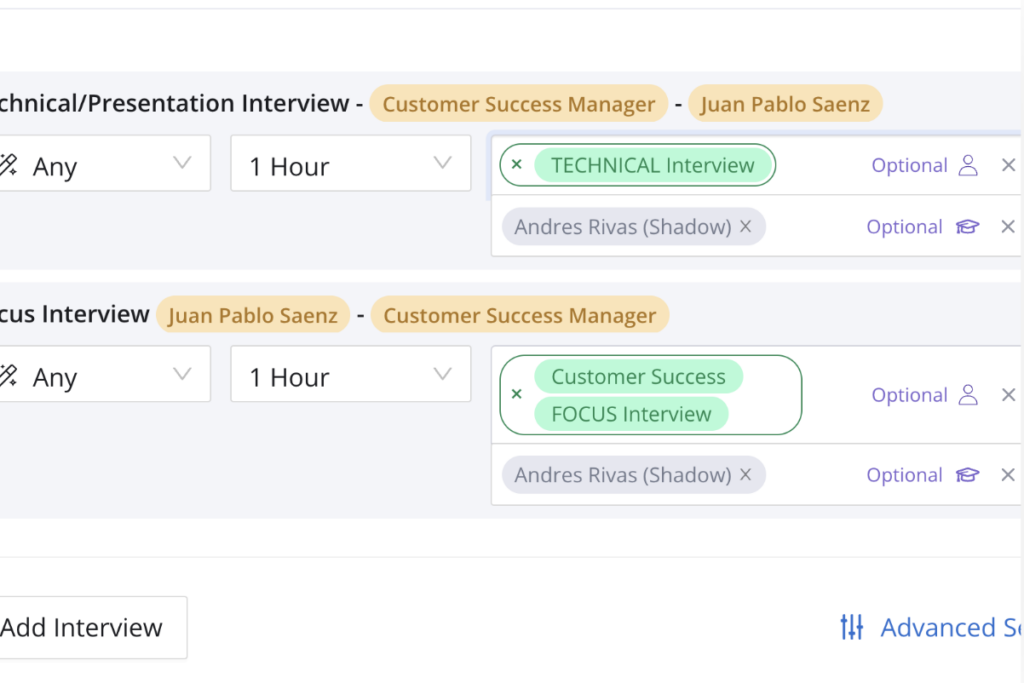 GoodTime Hire for High Volume updates
Send SMS to candidates from localized country codes, leverage drip campaigns for workflows, and more in our High Volume product.
Localized phone numbers
Global recruiting teams can now use localized country code phone numbers to message candidates.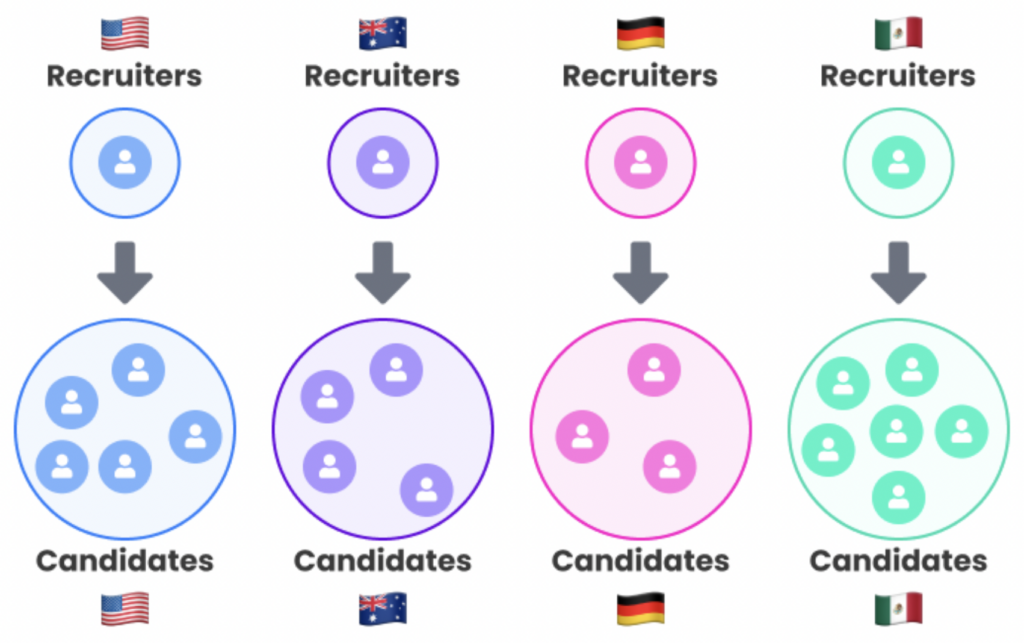 Drip campaigns for workflows
With workflow automation, you can now set up single or multiple nudges, AKA drip campaigns, to automatically follow up with candidates. Keep unresponsive candidates engaged without lifting a finger.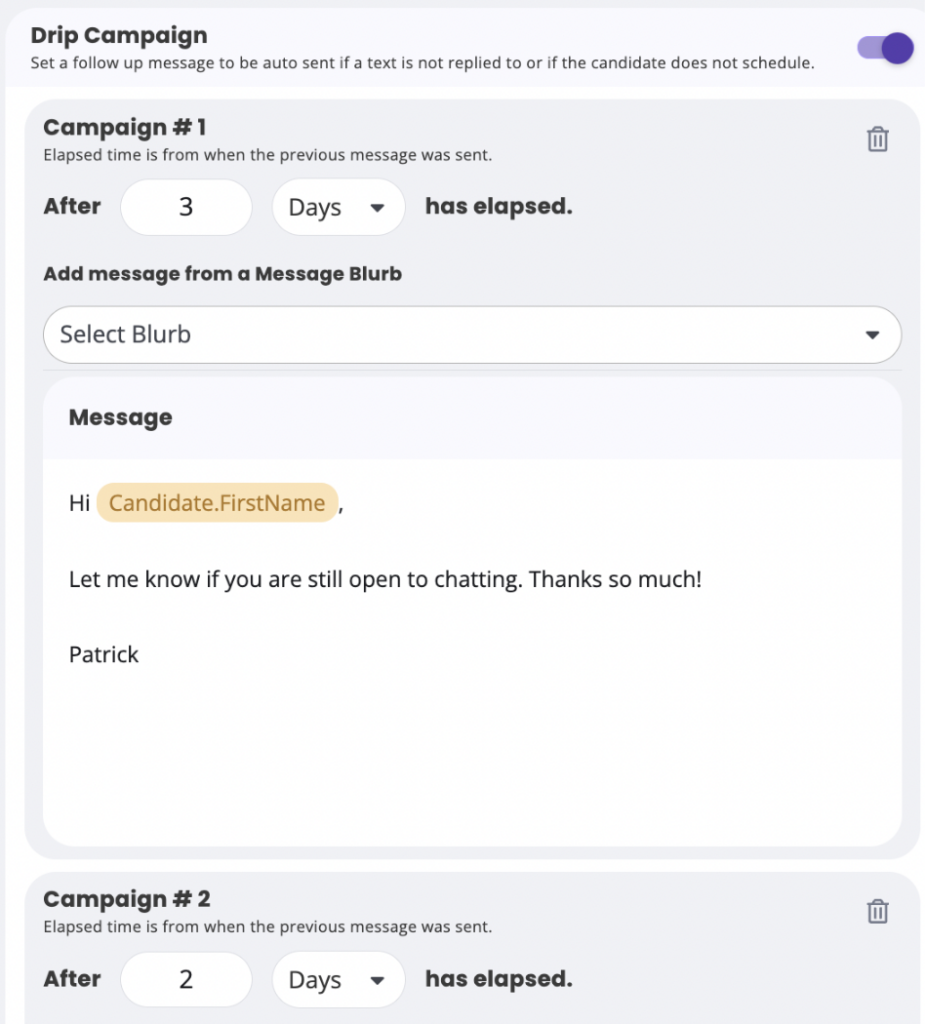 Send later
Working late or on weekends, and don't want to send messages right away? Schedule your SMS/Email/WhatsApp messages to send out at a future date and time.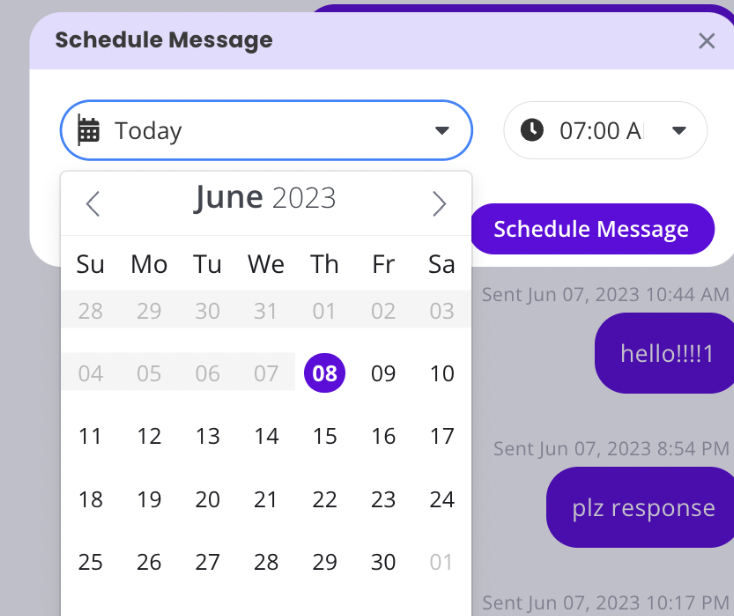 Other notable updates
Shortened URL links when texting candidates: When sending URLs, we've shortened the URLs for candidates to be a gtme.io URL
Round robin & group interview support: Create interview templates that have multiple interviewers (round robin or group interviews)
WhatsApp workflow automation & reminders: Select WhatsApp as a communication channel for sending messages and interview requests
GoodTime Meet updates
A new routing feature, a useful way to collaborate on scheduling links, and more.
Routing
Route leads from your website to the correct people on your team and get them instantly scheduled. This way, once a potential customer or candidate has expressed interest, you can increase your chances of closing them by allowing them to immediately schedule with the right people on your team.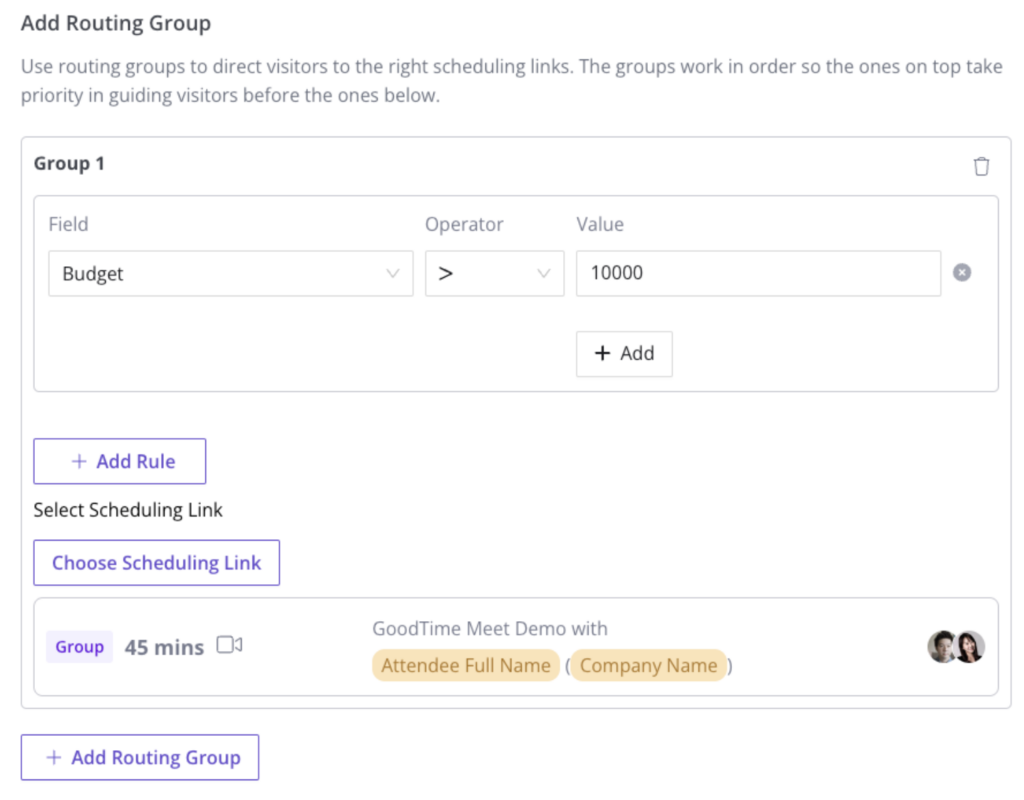 Scheduling link collaboration
Easily collaborate on scheduling links to enable others to quickly update and edit links. Share and delegate the operational load of managing important schedulings and provide visibility into your link settings.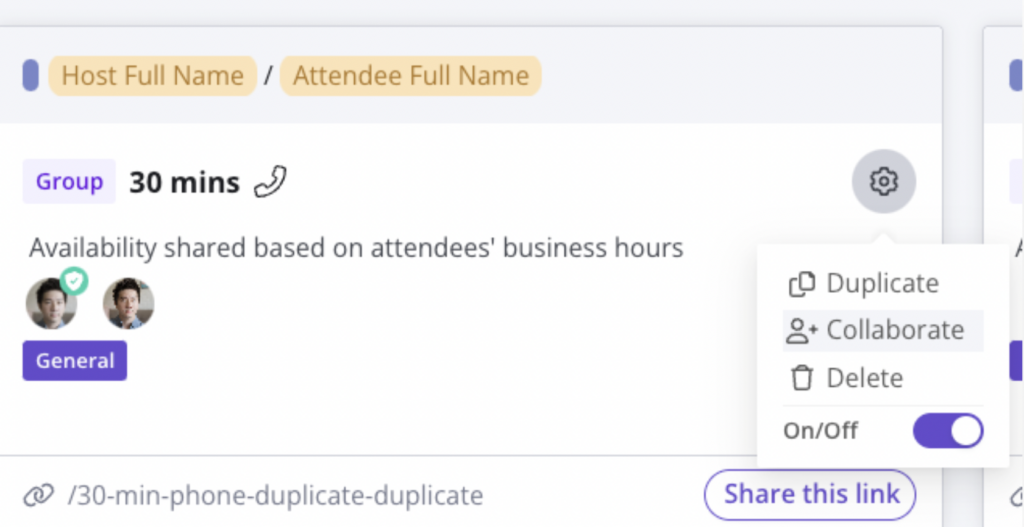 Virtual team free/busy calendar
Share your free/busy time slots with people outside of your organization to find times when everyone is free.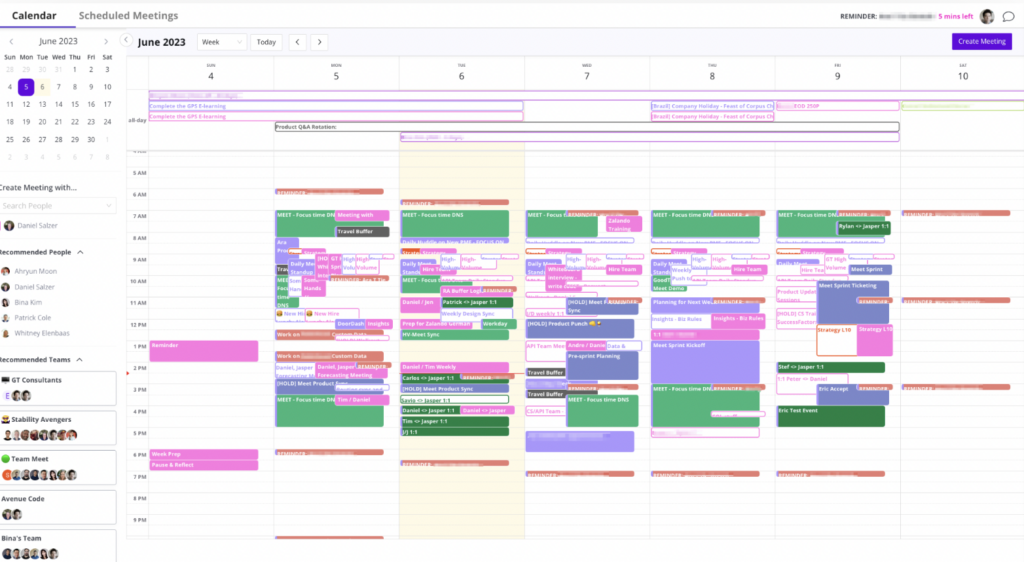 Other notable updates
Enterprise account provisioning: Companies can now purchase an enterprise account and assign licenses to teammates
Company meeting categories: Standardize meeting categories at the company level that can be used by all teammates
Not Part of the GoodTime Family Yet?
It's time to change that. With GoodTime, you can get better outcomes from your company's most important meetings. For interviews, GoodTime Hire helps you schedule 40% faster, hire 50% more efficiently, and 5x team productivity. (Seriously.) For every other meeting, GoodTime Meet provides beautifully-branded scheduling links to schedule internal and external meetings faster than ever.
Learn more about how Hire can transform your interview scheduling.
Learn more about how Hire for High Volume can revolutionize your high-volume hiring.
Learn more about how Meet can revamp your meeting scheduling.