Let's give our HR thought leaders a round of applause. Amid the ever-evolving nature of the HR industry, they arm us with the knowledge that's needed to stay ahead of the curve.
From recruitment tactics, to company culture, to DE&I, these 13 HR thought leaders provide invaluable insights into the landscape. Check them out; they're definitely worth a LinkedIn follow.
1. Jason Averbook
As a trail-blazing analyst, thought leader, and consultant, Jason Averbook has made a name for himself in the world of human resources. This seasoned leader has more than 25 years of experience in the HR and technology industries. His ultimate goal: help organizations unlock the full value of their workforce.
As the CEO and Co-founder of Leapgen—a digital transformation company—Jason has assisted countless organizations in creating a digital workforce experience with significant business outcomes.
2. Mawulom Nenonene
Mawulom Nenonene's expertise comes from his background as a recruiter, startup advisor, and belonging advocate. He's a talent professional with experience in building inclusive, diverse teams and effective hiring processes.
Mawulom is an advisor for Point, Virtuosity Partners, and Build to Last. In the past, he's lent his thought leadership to us at GoodTime in a webinar about creating a winning hiring strategy founded on diversity (it's a good one—check it out).
3. Elaine Orler
For over 25 years, Elaine Orler has designed and executed talent acquisition and recruiting solutions. She's helped organizations optimize complex talent acquisition strategies with her technology-driven recruitment practices.
Elaine is the Managing Director of Consulting at Cielo Talent, a leading talent acquisition partner. She's also the Co-founder of TalVista, a company with the goal of creating a diverse and inclusive workforce by increasing candidate pool diversity and decreasing unconscious bias.
4. Hung Lee
Hung Lee is the Editor of Recruiting Brainfood, a leading newsletter in the recruiting field. Between the newsletter and The Recruiting Brainfood Podcast, he's made over 160 episodes and 300 newsletter issues on the talent industry. Recruiting Brainfood covers recruiting and HR-related topics such as culture, the future of work, and tech hiring.
Throughout his more than 15 years of experience in the recruitment industry, he's brought his expertise to a variety of positions, from serving as an agency recruiter to a recruitment trainer.
5. William Tincup
William Tincup has studied all things HR and talent acquisition for over 20 years. He's the President and Editor of RecruitingDaily, an industry-leading media resource for the recruitment world. William acts as a spokesman for RecruitingDaily, sharing his thought leadership at conferences and webinars.
He's also no stranger to the HR podcast world. In fact, he has three different ones: The RecruitingDaily Podcast, The Use Case Podcast, and The William Tincup Experience.
6. Madeline Laurano
Madeline Laurano is the founder of Aptitude Research, a human capital management (HCM) research and advisory firm. Aptitude provides a rich library of HCM research, helping HR leaders understand the HCM technology landscape.
Madeline's research allows HR leaders to cultivate an acute understanding of talent acquisition and engagement. Her work with HR technology helps organizations optimize and refine the ways they attract talent.
7. Lars Schmidt
Lars Schmidt founded Amplify back in 2013. Amplify is a boutique agency, HR leader development platform, and community all rolled into one. In short, Amplify helps business and HR leaders navigate the new world of work through HR executive search and continuous learning.
His mission is to supercharge innovation in HR. Lars is also a contributing writer at Fast Company, as well as an author of the best-selling book, "Redefining HR."
8. Debbie McGrath
As the founder of HR.com, Debbie McGrath has made a big name for herself as one of our HR thought leaders. HR.com is the largest global social networking and resource site for HR professionals. It's the destination for over 1 million people in HR.
HR.com engages HR executives through collaboration, training, certifications, community, and best practices. The website maximizes the potential of HR professionals by holding over 4,000 webcasts and 80 virtual events.
9. George LaRocque
George LaRocque is the founder of WorkTech. In a nutshell, WorkTech helps cultivate understanding between HR leaders that use HR technology and HR tech providers. WorkTech accomplishes this by offering advisory services focused on tech strategy, and by developing reports and content rich in research.
He's the host of the HR Market Watch Podcast on the HR Happy Hour Network, where he explores the latest and greatest trends in HR. Not only that, but he's also an excellent interviewer; you can check out George's interview with our Co-founder, Ahryun Moon, right here.
Does interview scheduling automation make sense for my team?
ROI is key. This is not a time to invest in software that won't bring you immediate value. So let's eliminate the guesswork with our free ROI calculator.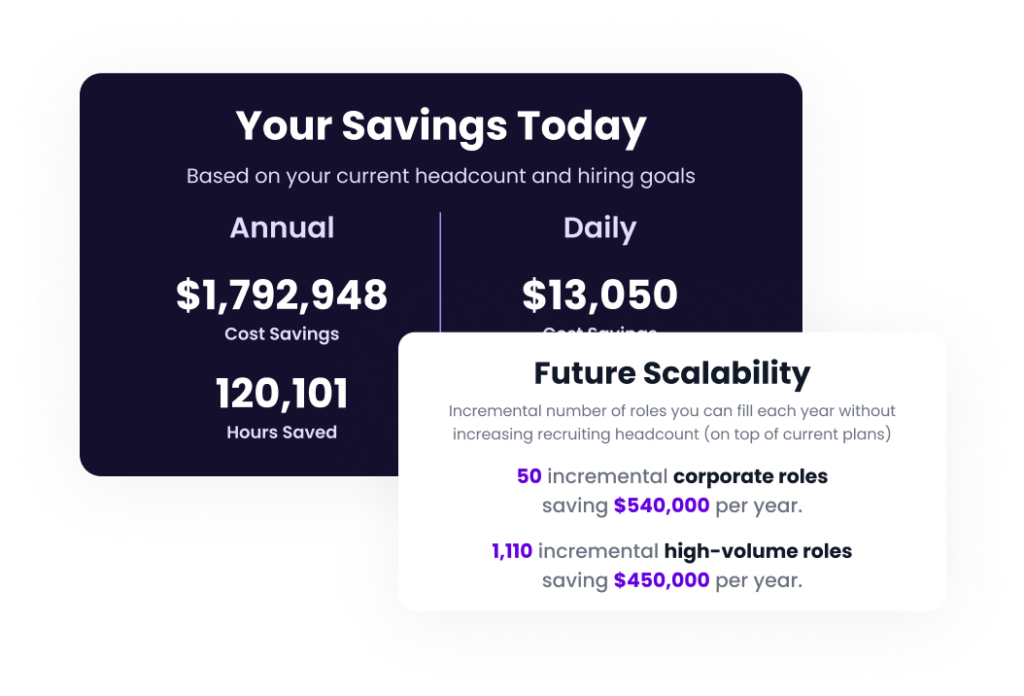 10. Yvette Cameron
HCM tech executive, tech founder, and board advisor. That's Yvette Cameron. Yvette is the current SVP of Global HCM Product Strategy at Oracle. She's also the Co-founder and Board Advisor of Velocity Career Labs, an organization determined to reinvent the way career records are shared.
On top of that, Yvette is an international keynote speaker on innovations in HCM technology and the future of work.
11. Ed Newman
In his over 25 years of experience in the talent acquisition and management industry, Ed Newman has worked in a variety of roles. From serving as a human resources practitioner, manager, executive, consultant, entrepreneur, and chief executive, he's done it all.
He's the Founder and CEO of talentEXP, a specialized consulting firm focused on helping corporations reach their goals with talent experience initiatives.
12. Jeanne Achille
Jeanne Achille has played an instrumental role in launching and promoting many new tech products, services, and companies. Back in 1994, she founded Devon, one of the longest-standing independent tech PR firms. The firm's practice areas include HR technology, big data and analytics, cybersecurity, and fintech.
In her career as one of our HR thought leaders, Jeanne has also chaired the Select HR Tech Conference and the Women in HR Tech Summit.
13. Jennifer Benz
Jennifer Benz is an HR and benefits communications leader, speaker, and advisor. At Segal Benz, she's the current SVP and Communications Leader. In this venture, Jennifer helps organizations engage their workforce and drive meaningful business results through effective communication.
She's also a notable voice in the employee benefits industry. You can find her quotes in the Wall Street Journal, CNBC, and HR Magazine.
Leverage the HR Tech You Need to Succeed
In the fast-paced, ever-changing talent acquisition industry, it pays to have the right tech by your side. If you want to smash your goals, you need GoodTime Hire.
Hire automates coordination, improves your relationships with candidates, and provides actionable insights to continuously optimize the entire hiring process.
---
Learn more about how GoodTime Hire's interview scheduling software can supercharge your talent acquisition team to win top talent.