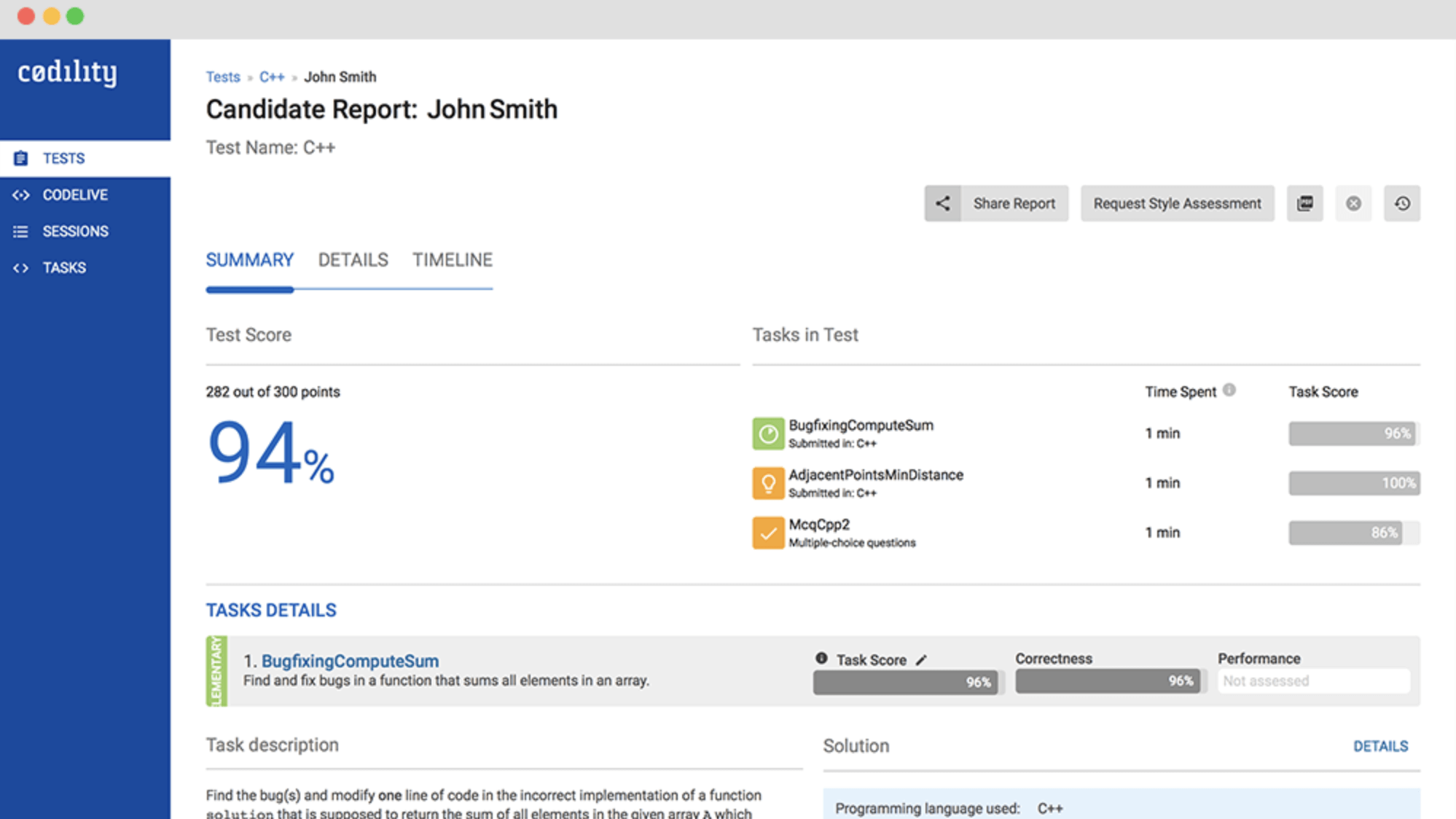 When it comes to building an amazing candidate experience, it's all about the details. Here are 19 ways for talent acquisition teams to improve the hiring experience.
1. Don't Just Be Open to Feedback, Actively Pursue It
Have a continuous feedback loop that can help you improve on efficiency and candidate experience.
2. Communications Count
Ensure that job descriptions, interview questions, and company communications promote inclusivity and acceptance. Tools like Texio help you identify and remedy bias in your team's writing.
3. Automate Processes
Automating processes, such as interview scheduling, can reduce time-to-hire and help your company win first-choice candidates.
4. Level up Your Employer Brand
An ongoing process to level up your employer brand immediately signals to candidates that your company is a desirable place to work.
5. Follow a Purpose-driven Business Model
Purpose-driven businesses perform better with customer loyalty and employee engagement.
6. Cultivate a Data-driven Hiring Process
Numbers don't reveal everything, but data stories inform direction and reveal important insights in progress and growth on the individual, team, and company levels.
7. Ensure You Assess the Right Technical Skills
Platforms like Codility equip TA teams with the assessments needed for technical and engineering roles.
8. Transparency Is Key
Transparency in the workplace creates an environment of trust, improves morale, and eases communication.
9. Treat Candidates Like Customers
54% of candidates said that their experience with a job interview directly influences their purchase decisions later on. Being transparent and responding quickly are some of the ways TA leaders can improve brand reputation and nurture potential customers.
10. Get Different Perspectives
Seeking input and opening a space for collaboration can lead to positive results and more innovative ideas.
11. Ensure Constant Communication
It can be easy for recruiters to miss out on messages and end up ghosting candidates. Ensuring constant communication by leveraging technology and balancing your load can help you avoid tarnishing brand reputation and missing out on top talent.
12. Handle Candidate Rejection Graciously
Candidate rejection is part and parcel of hiring. It's important that you still focus on maintaining candidate experience in order to build meaningful relationships and a future talent pool. 
13. Find Employees You Can Retain
The true cost of rehiring can go into the thousands. Look for employees that can nurture and grow with the organization in the long term.
14. Recognize Hiring Biases
Everyone has bias, but the best hiring teams seek to mitigate it using their tech stack.
15. Start a Referral Program
A must-have, really. Employee referrals are the best sources of hire, with a 22% hire rate.
16. Find Ways to Decrease Turnover
When an employee leaves, companies have to spend money, time and effort to search for, interview and rehire a new candidate. 
17. Always provide interviewer training
According to a recent GoodTime survey, 30% of interviewers handle 70% of the interview load. Giving new and existing hires the right training in becoming interviewers can help them align with company values and do a better job at hiring even more great talent.
18. Get the Onboarding Experience Right
Proper onboarding helps employees feel valued, promotes retention, and clarifies any doubts about tasks.
19. Faster Hiring = Better Hires
GoodTime empowers companies to hire top talent faster and build more meaningful connections with candidates than ever before. It's just that simple.
To learn more about how Hire can give your talent acquisition process a competitive edge, visit our website today.