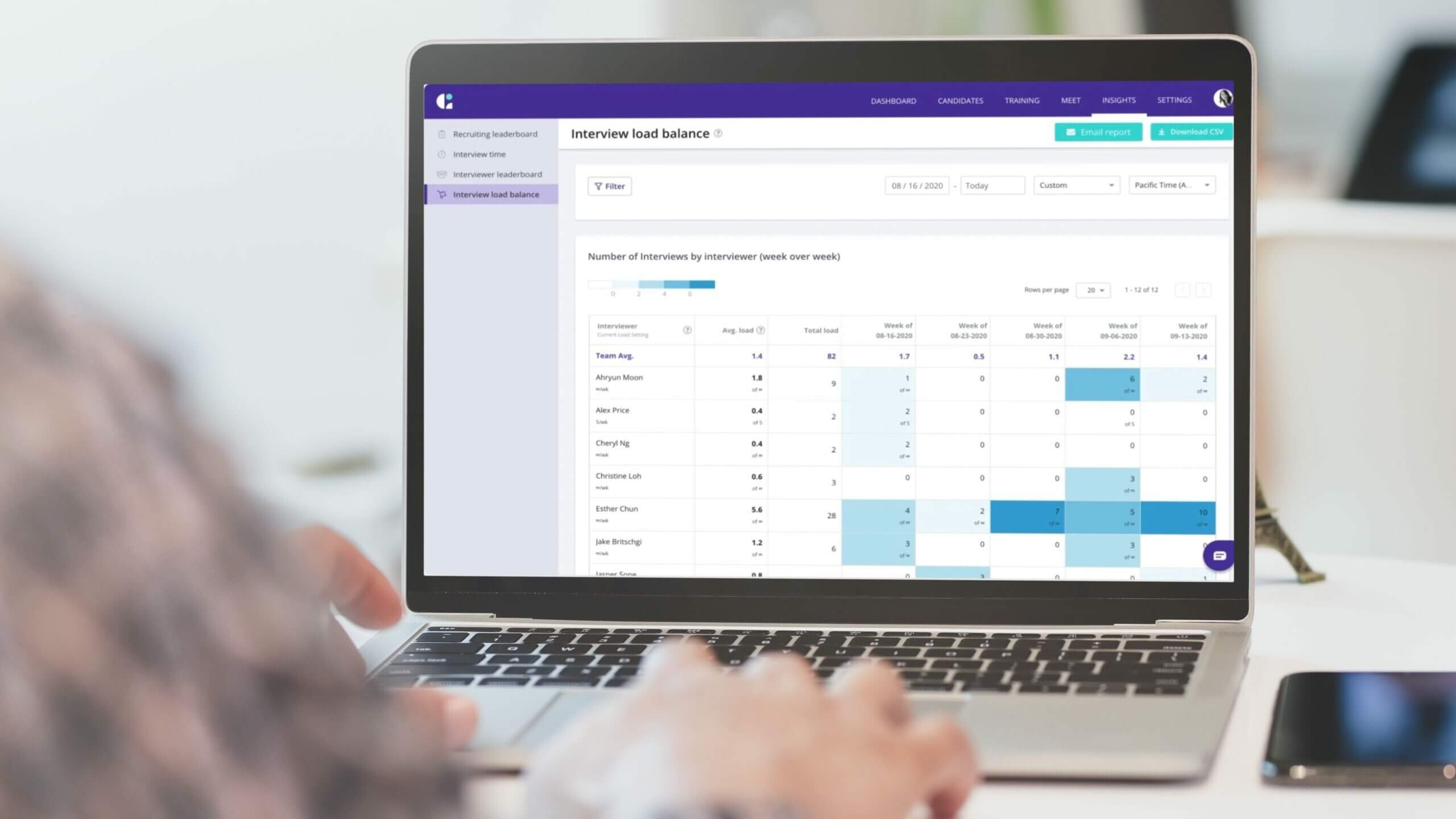 Chief among the concerns of talent leaders in today's hiring market is, of course, the growing talent shortage.
With more jobs on the market than there are people looking for work, recruiters and employers are rightfully worried — so much so that most believe the shortage will negatively impact their business in the long run.
The best talent leaders are asking the right questions and rethinking their entire recruitment strategy. GoodTime recently sat down with several of them to discuss three of the hottest topics they face in this new world of work:
Virtual recruitment and the hybrid workplace.
Advancing diversity and equity within the interview process.
Using data to make better hiring decisions.
What emerged from these discussions was an overwhelming agreement that the best hiring decisions start by understanding who candidates are and what they expect from their potential new employer. Here are five takeaways from each key area to help you navigate hiring.
Virtual Recruitment and the Hybrid Workplace
Competition for the most talented employees has skyrocketed since pre-pandemic times, with the average candidate interviewing at 4x the number of companies as they did before.
The employer who's first in line to make an offer to a candidate only has a 50% shot of having that offer accepted. And if you're not first, that percentage goes down dramatically.
Companies are kicking hiring pipelines into high gear at 2.3x a higher rate to meet current hiring demands.
77% of employees want more flexibility to work when and where they want.
Candidate searches for remote work have gone up by 460% since 2019.
Advancing DEI Within the Interview Process
An overwhelming majority of job seekers — 70% — want to work for a company that prioritizes DEI.
Failing to demonstrate a commitment to DEI during the interview stage, which lasts an average of five hours with your company for most candidates, is a huge missed opportunity.
At least 63% of interviews do not represent women, which greatly reduces the likelihood that those candidates will accept an offer.
Female candidates are 2x more likely to accept a job when a female interviewer is part of the panel.
Emerging technology, like GoodTime's Intelligent Interviewer Selection, gathers data and provides insights that continuously refine an inclusive interview process.
Using Data To Make Better Hiring Decisions
Access to candidate data is imperative to understanding who candidates are and what they want.
When there are five or more trained interviewers per role, candidates are 95% more likely to find an interview time that fits into their schedule.
By empowering candidates to self-identify as members of a minority group, they can be matched to interviewers who represent shared commonalities.
The majority of the talent leaders we spoke with emphasized the importance of leveraging data to get approval on spend for strategic hiring initiatives.
Just as important as the interviewee experience is the interviewer experience. Leveraging technology to manage load balance guards against some interviewers carrying a disproportionate amount of the interview load.
The Bottom Line
When hiring teams have the tools they need to listen to candidates, effectively train interviewers, and assess the right data, better and faster hiring decisions are born.
GoodTime lets you do all of this and more.