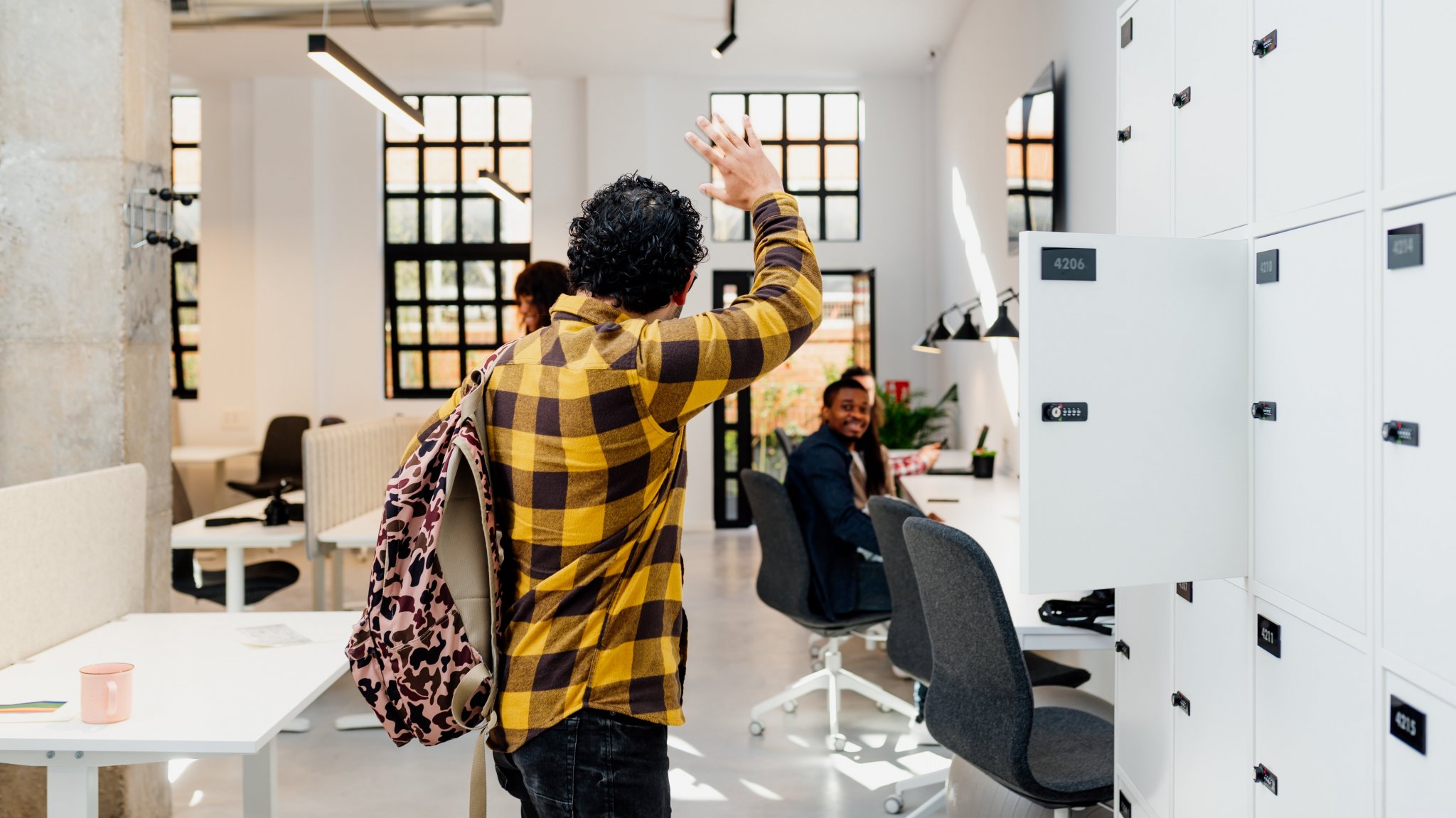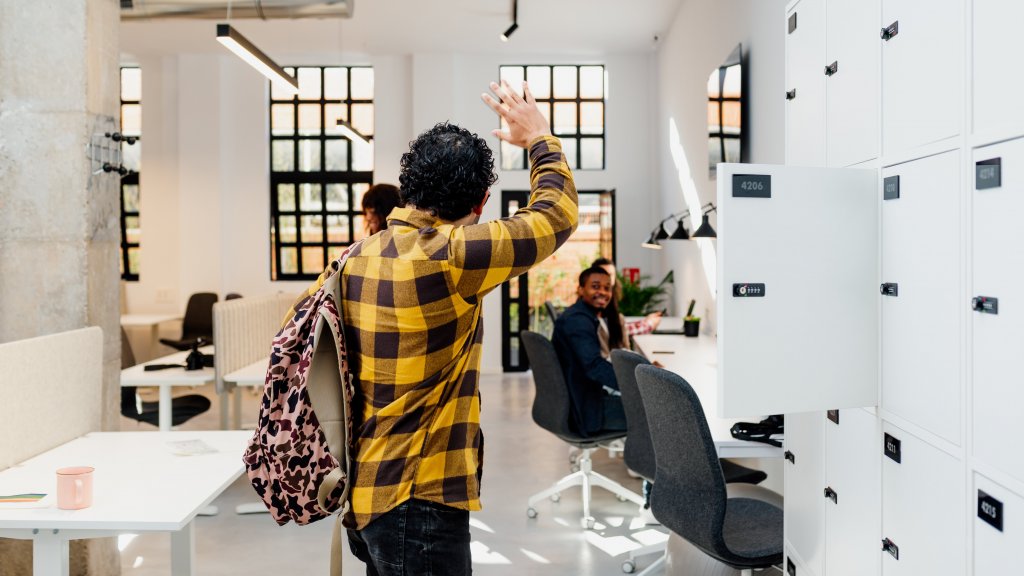 When considering the major shifts in work arrangements that we've seen in the past few years (oh hello, remote work), the recent buzz around the four-day workweek comes as no surprise. If we've learned anything from post-pandemic life, it's that the typical 9 to 5, in-office work paradigm is old news. Normalizing three-day weekends—once just a pipe dream—sounds a lot less far-fetched.
Proponents praise four-day workweeks for prioritizing the wellness of employees with promises of decreased stress and increased happiness. With numerous companies testing out a shortened workweek, we now have evidence to use when judging if this new arrangement really delivers on its promises. Spoiler alert: it does.
Overall, the rise of the four-day workweek comes at an incredibly opportune time for TA teams. With the Great Resignation showing no signs of slowing down, teams must pull out all the stops to attract candidates and keep employees from jumping ship. And with 92% of U.S. employees in favor of a four-day workweek, implementing this policy may be just the thing that puts your company ahead of the rest.
Employee Well-being Wins Talent
The companies that champion employee well-being are the ones that snag and retain the best talent. It's just that simple. The positive byproducts of shorter workweeks mark a whole new frontier in supporting the wellness of employees.
In a Paychex survey, six out of ten employees identified well-being benefits as a major priority when job hunting—despite the fact that less than half of employees feel their current company makes it a priority. Among five areas of employee well-being, 24% of respondents rated mental and emotional wellness as their biggest struggle at work. This was due to a lack of benefits such as flexible schedules. 
As for the number one way to support well-being, the majority of employees rated additional time off as the best employee benefit. In a similar vein, 68% of workers said they'd rather change careers for a better work-life balance than higher pay.
Noticing a theme? Today's burned-out employees want companies to honor their personal wellness, and they want to see this through more free time. All signs point to four-day workweeks as a solution to giving workers what they clearly desire.
Four-day Workweek in Practice
In theory, a four-day workweek and the allure of additional personal time seems like a logical way to elevate talent acquisition. But in practice, does this work arrangement stack up to expectations? Let's look at the companies that recently tested the waters.
Bolt Improves Work-life Balance
To combat employee burnout, Bolt, a fintech startup, conducted a three-month 32-hour workweek pilot. Employees worked from Monday to Thursday each week and experienced no reduction in salary.
At the end of the trial, a company survey revealed that 94% of workers and 91% of managers wanted to continue the program. The vast majority of Bolt employees reported experiencing a better work-life balance and more productivity throughout the three months. As a result, Bolt made four-day workweeks permanent.
When first rolling out the pilot, Bolt employees wiped their entire calendars clean. This way, they'd be highly intentional when scheduling meetings and would avoid squishing five days worth of work into four. Workers cut some meetings in half, made some less frequent, and eliminated others altogether.
The Wanderlust Group Boosts Profits
The Wanderlust Group, an outdoor tech company, took a slightly different approach to the four-day workweek. In order to give employees more time to invest into themselves, TWG piloted a 32-hour workweek program that eliminated Mondays rather than Fridays. Like Bolt, employees received no reduction in pay.
The results? Employee morale increased and TWG saw a 121% year-over-year increase in profits. The only loss? A reduction in bad meetings that employees didn't want to attend anyways. Unsurprisingly, their Tuesday to Thursday schedule is now a permanent policy.
On the logistics side of things, TWG realized that they'd need to cut down on their meetings to maximize productivity during their four days of work. They slashed around a third of their standing meetings and weeded out any meetings without a robust agenda.
TWG also recognized that they'd still need their customer support staff to help customers on Mondays. To alleviate this problem, they adopted a rotating schedule where some staff take off on Mondays while others take off on Fridays.
thredUP Attracts Candidates
thredUP, a fashion resale platform, tested out a Monday to Thursday 32-hour workweek in 2021 and never looked back. The company wanted to actively prove to employees that a true work-life balance matters.
As a result, thredUp reported that more than half of their new hires who completed an onboarding interview mentioned that the abbreviated workweeks influenced their decision to join the company. 88% of employees cited the new work policy as a positive change. Better yet, voluntary turnover within the corporate team decreased by over 50% since the four-day workweek's implementation.
Similar to Bolt and TWG, thredUP mentioned that for the new workweek to succeed, employees needed to reconsider the importance of certain meetings. As a whole, employees had to prioritize the most high-value tasks.
No One-size-fits-all
A four-day workweek can do wonders for talent acquisition and retention, yet implementing a successful program isn't cut and dry. Evident from Bolt, TWG, and thredUP's varying programs, there's no "right" way to implement a 32-hour workweek. For a four-day workweek program to succeed, companies need to establish their own unique operational and workflow changes based on their business model.
However, if there's anything to gain from the recent four-day workweek pilots, it's that we could all benefit from reprioritizing how we spend our time at work—and that means rethinking our meetings.