Get excited: our team is always hard at work in making GoodTime the best it can be, and we're here to share the latest product updates from February 2023. New internationalized candidate flow, integration with Uber for Business, Meet Connect capabilities, and more releases are coming your way. Buckle up, let's review!
Watch the Full Product Updates Walkthrough
Want the entire scoop on our latest and greatest product updates? Check out February's product update webinar below. Keep scrolling to read the biggest highlights.
GoodTime Hire Updates
We've enabled candidates to experience GoodTime in their native language, introduced the ability to tag colleagues in updates, and more. Plus: get ready to wow candidates with vouchers for transportation and meals.
GoodTime Internationalized
Candidates can now interact with GoodTime in their native language; this includes Spanish, German, Portuguese, and Korean, with more on the way. The language is detected automatically but is also always possible to adjust. This personalized experience with less risk of miscommunications means more hires, faster.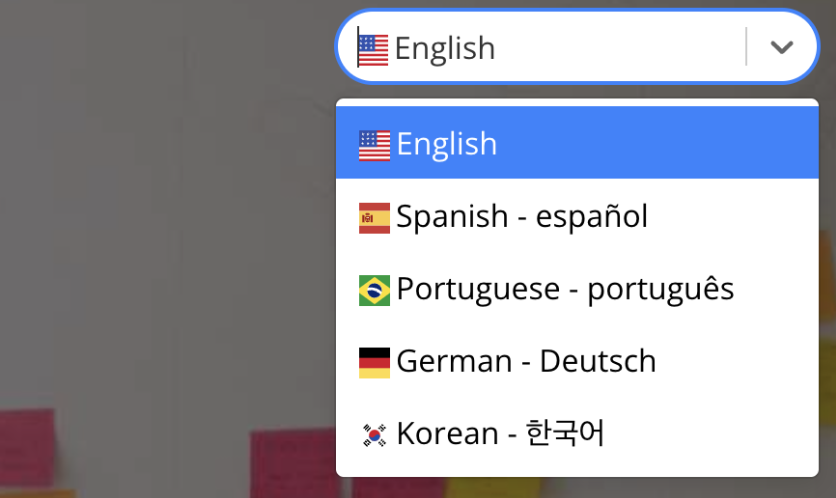 Brand Themes
Create unique themes for each brand or subsidiary that your company is hiring for. Give candidates a peek into the brand of their potential new employer with this special personalized touch.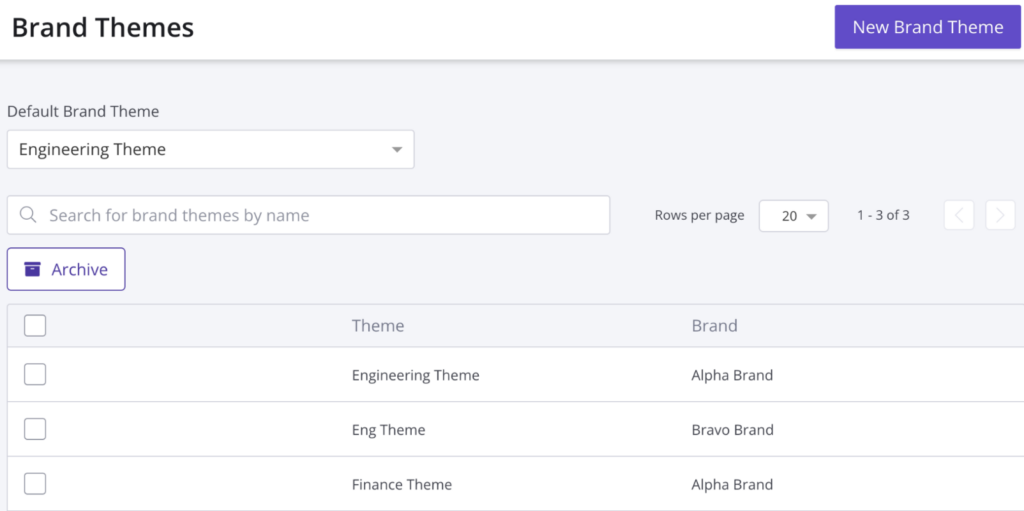 Mention in Notes
Tag colleagues in notes to alert them about the latest important updates. Colleagues will get notified by email and can reply instantly. Increased information sharing and immediate notification equate to less risk of mishaps and more efficient hiring.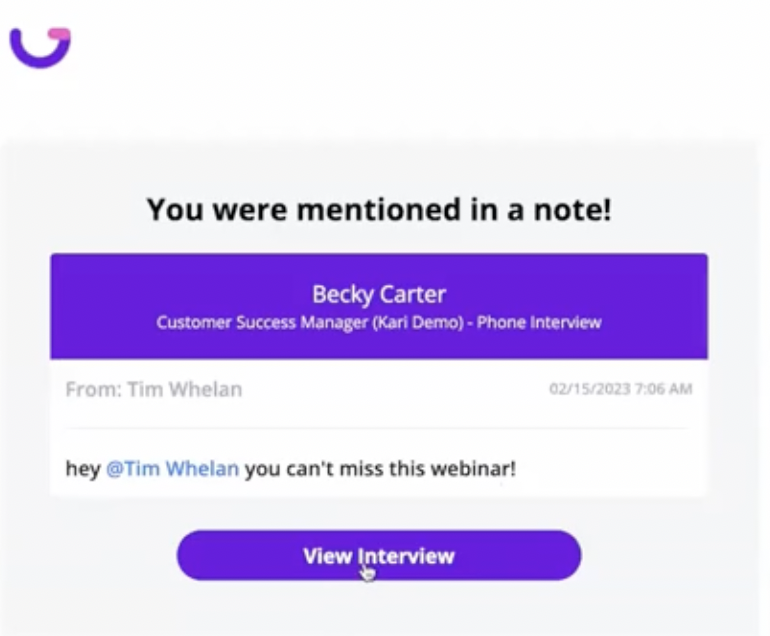 Flexible Scheduling: Specific Time
In addition to flexible scheduling, you can now set part of an interview to occur on a specific time and day. For those instances where some interviews have to happen at a specific time, or with a person who has tight constraints, GoodTime has your back.
Uber for Business Integration
The GoodTime and Uber for Business integration lets companies include vouchers for rides and meals with Uber to candidates directly in their interview calendar invites. Take the candidate experience to the next level and make prospective new hires feel like VIPs.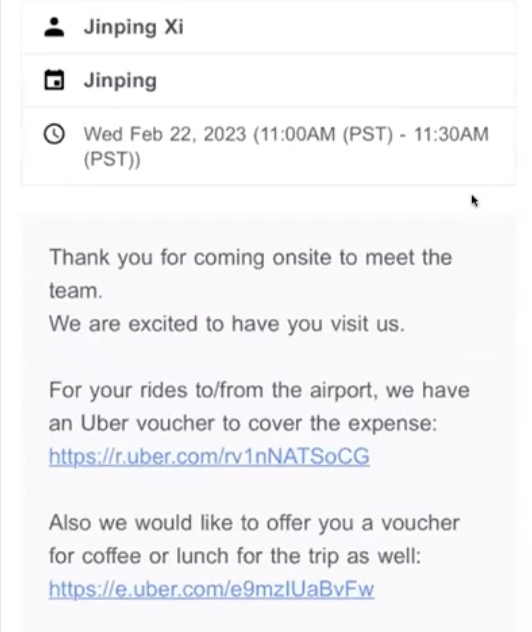 Other Notable Updates
Job stages better linked to templates: Click into a template straight from the job stage to easily see what it contains and make adjustments instantly
Template level require review: Interview templates now have the toggle to require or not require review for requesting availability. You can also set it to always follow the company setting.
GoodTime Hire for High Volume Updates
Get ready for new high-volume hiring capabilities when chatting with candidates via the GoodTime chrome plugin.
High Volume on Greenhouse
Send candidates text messages or WhatsApp messages directly from Greenhouse. Just click on the "Message in GoodTime" button in Greenhouse and start chatting with top talent via the GoodTime high-volume hiring chrome plugin.

Search and Chat via the Chrome Plugin
Want to search for somebody who's in Hire but isn't among the current ongoing conversations in your chat log? Now you can search for anybody in your entire Hire database via the chrome plugin and start chatting with them.

GoodTime Meet Updates
We've leveled up Meet Connect with mentorship recommendations, enabled event scheduling, and more.
Connect: Mentorship Recommendations
Meet Connect members can now leave recommendations for one another and tag skill sets that they can be vouched for. Help mentees feel more comfortable and confident in speaking to potential mentors with this added layer of social proof.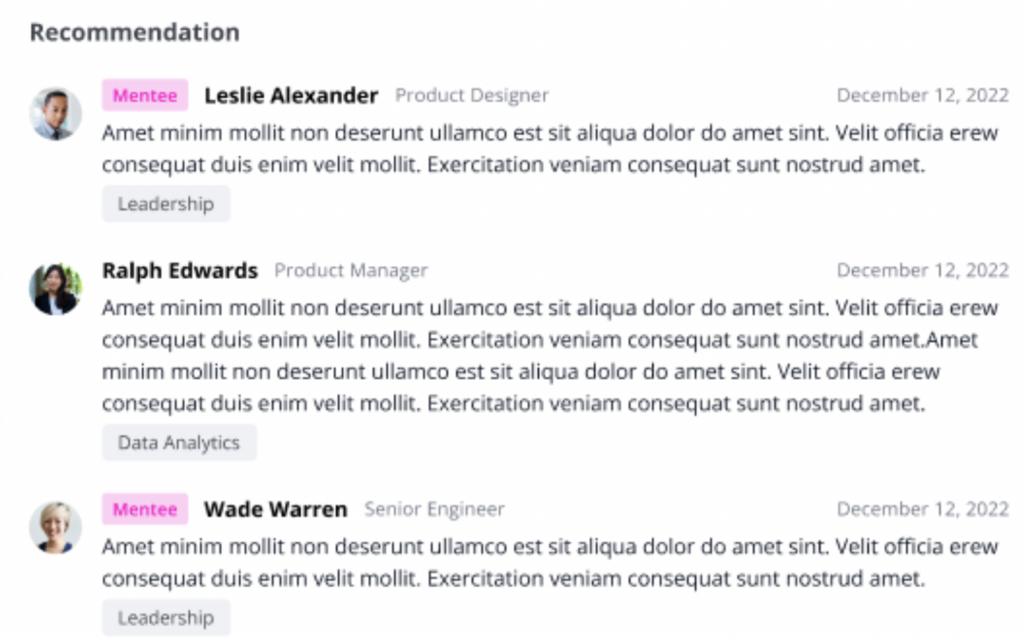 One-off Scheduling Links
Create a one-off scheduling link from an existing template that expires after use. This way, you can share your availability and customize invitations without having to worry about your links being used more than once.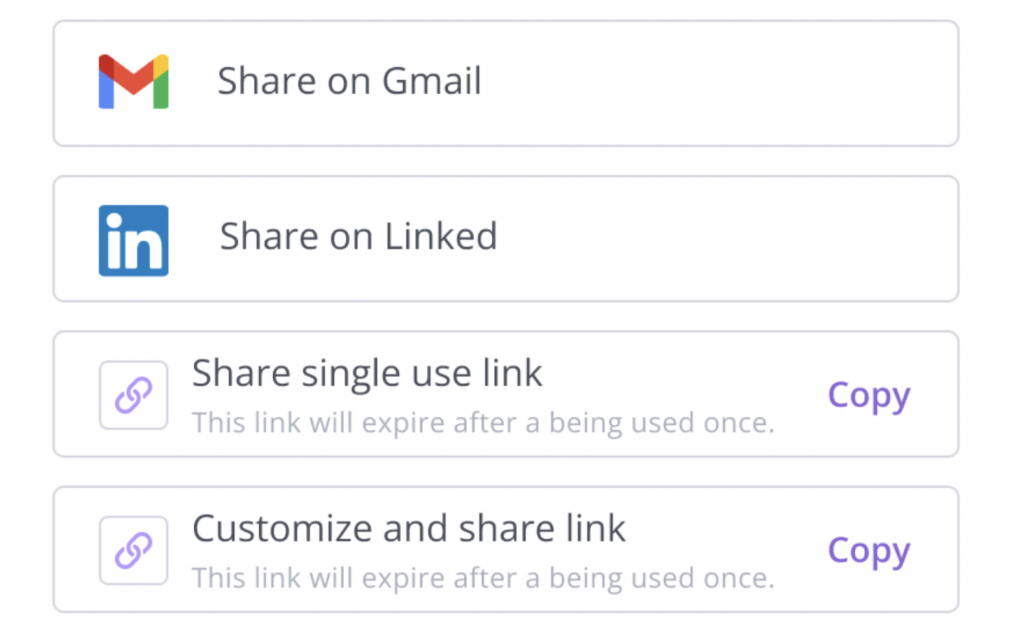 Event Scheduling
Scheduling links can now be configured to support event scheduling, trade show booth sign-ups, batch interviews, and training events. Say goodbye to spreadsheets and web forms; quickly create event scheduling links and let GoodTime Meet automate the work for you.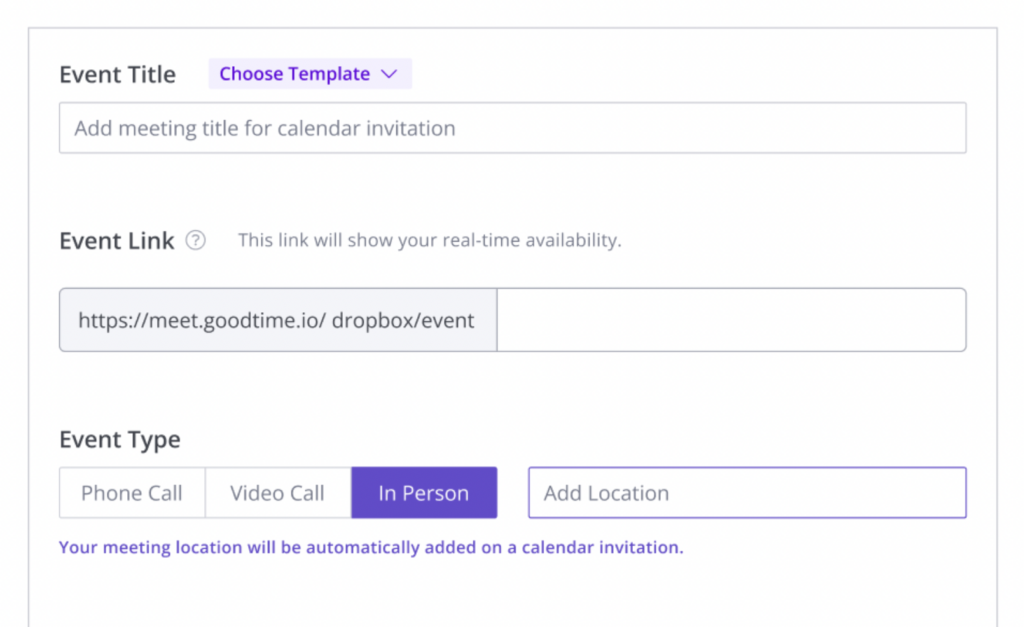 Not Part of the GoodTime Family Yet?
It's time to change that. With GoodTime, you can get better outcomes from your company's most important meetings. For interviews, GoodTime Hire helps you schedule 40% faster, hire 50% more efficiently, and 5x team productivity. (Seriously.) For every other meeting, GoodTime Meet allows you to take complete control over your calendar with free, flexible scheduling for hybrid and remote teams.
Learn more about how Hire can transform your interview scheduling.
Learn more about how Hire for High Volume can revolutionize your high-volume hiring.
Learn more about how Meet can revamp your meeting scheduling.