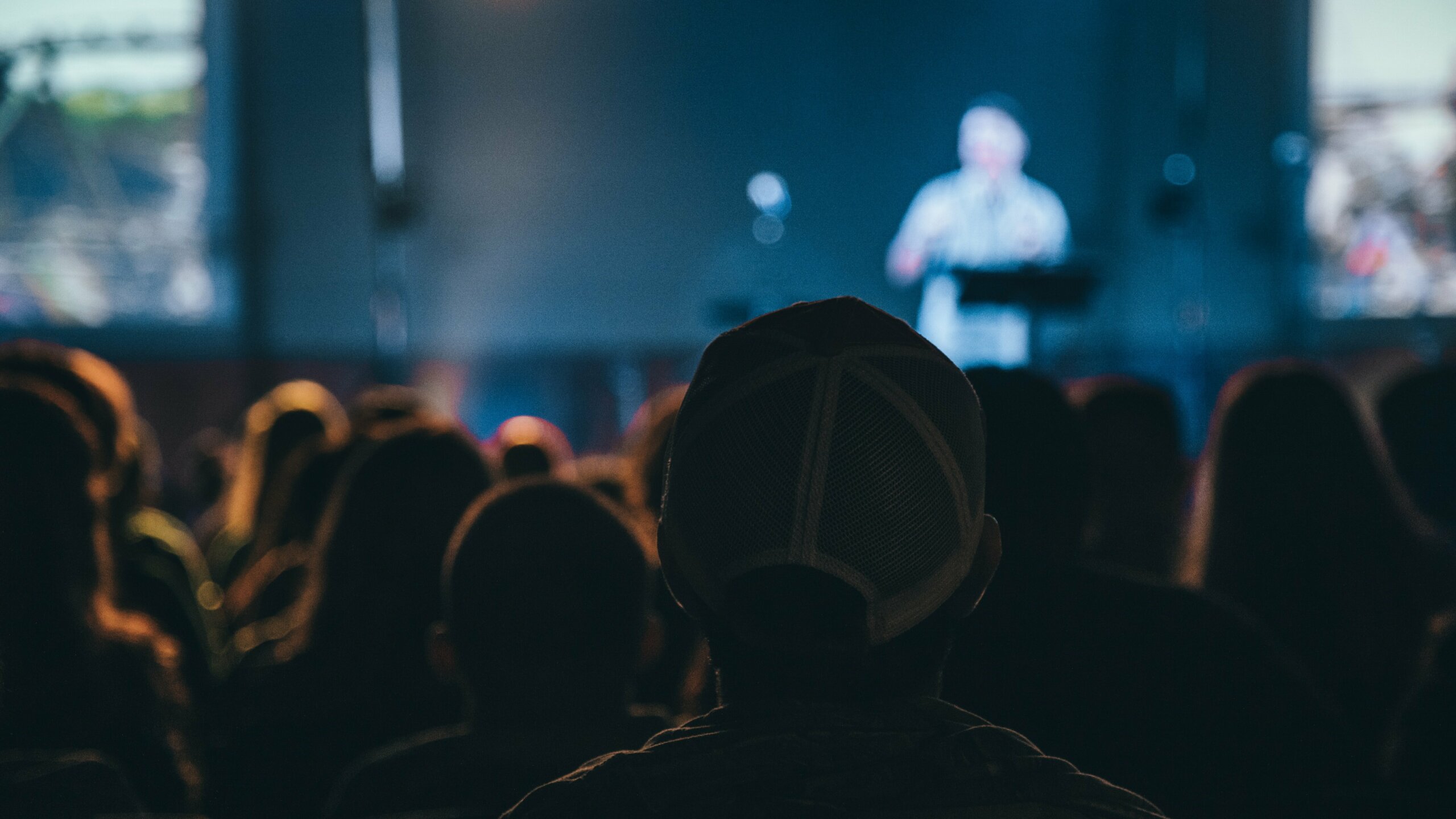 There's no better way to upskill yourself as a recruiter and prepare for the future of work than by surrounding yourself with innovative individuals. That's why we're pumped for this year's upcoming recruiting conferences.
The second half of 2022 is so jam-packed with top-tier conferences that it can be hard to identify which recruiting events you absolutely need to attend. We're here to point you in the right direction.
Here are the top 10 recruiting conferences (both virtual and in-person) you cannot miss in the later half of this year. And yes, several are completely free of charge.
1. Talent Summit
Date: September 28-29, 2022
Location: Virtual
Price: Free
The Details: Hosted by our partner Gem, Talent Summit's goal is to help attendees navigate the future of recruiting. You'll hear from thought leaders on topics such as best practices, trends, and learnings in the talent space.
September 28 is for Gem customers only. Customers will deepen their understanding of the platform and collaborate with others to maximize Gem's full potential.
September 29 is open to everyone, including non-customers. Attendees will learn new ways of tackling the current era of recruiting.
The Highlight: Matt Charney of HR.com shares his insights in a session titled, "Don't Believe the Hype: What's Actually Happening in Talent Acquisition." Matt will help attendees gain a sense of what's really going on amid anxiety-inducing headlines and countless layoffs.
2. Indeed FutureWorks
Date: October 12-13, 2022
Location: New York City, NY, and virtual
Price: $299 for in-person, free for virtual
The Details: Indeed FutureWorks' theme is "the journey to better work—for job seekers and for you." Among the recruiting conferences on our list, this event stands out for its collection of big-name speakers. Each speaker is eager to share their insights and guidance on the future of work and hiring.
October 12 consists of a welcome reception party for in-person ticket holders. On October 13, both in-person and virtual attendees will enjoy a variety of future of work-centered sessions from speakers such as Issa Rae, writer and actor; Michael C. Bush, CEO of Great Place to Work; and Nico Rosberg, Formula One champion and entrepreneur.
The Highlight: Keynote speaker Jason Sudeikis, the co-creator and star of "Ted Lasso," will share his insights on the power of teams.
3. HR Technology Conference & Exposition
Date: September 13-16, 2022
Location: Las Vegas, NV
Price: $450-$2,245 depending on ticket
The Details: HR Tech is dedicated to helping HR teams leverage technology to smash their goals, discover new tools, and learn about the strategies and processes necessary for success.
Not sure which sessions to attend? All breakout sessions are organized into learning tracks that are focused on key HR issues. These include DE&I, employee experience, HR digital transformation, and people analytics, among others.
The Highlight: Get ready for a shameless self-promo. On September 13, check out our Co-founder and Head of Company Strategy, Ahryun Moon, in "Better, Faster, More: How Reify Scales Quality Talent Acquisition."
In this case study, Ahryun, joined by Reify's Monika Warchol, will share how Reify increased their interview volume by 50%, all while creating candidate relationships and keeping turnaround time in check.
4. Talent Success Conference
Date: September 20-21, 2022
Location: Virtual
Price: Free
The Details: Talent Success Conference is here to help HR teams navigate the ever-evolving hiring landscape with new tools and strategies.
Be prepared for expert-led sessions that deliver actionable insights that you can use to stand out from the talent competition and build a happy workplace.
The Highlight: Don't miss September 21's "Don't Forget to Mention… New Data on 4 Things Candidates Crave," a session hosted by Lighthouse Research & Advisory's Chief Research Officer, Ben Eubanks. Hear the concrete data behind how candidates make decisions, why they ghost employers, and how leaders can reel in top talent.
5. Talent Connect
Date: October 25-27, 2022
Location: Virtual
Price: Free
The Details: LinkedIn's Talent Connect aims to connect, inspire, and empower today's talent leaders to shape the future of the landscape.
This recruiting conference features three days of noteworthy sessions. The main themes include "leading with skills first," "connecting people to opportunity," "cultivating people-centric cultures," and "exploring what's possible with emerging tech," among others.
The Highlight: You don't want to miss the chance to hear from the minds of cutting edge industry leaders. Speakers include LinkedIn's Chief Economist, Karin Kimbrough; Ford Motor Company's Global Head of Talent Acquisition, Melissa Thompson; and Global Industry Analyst and CEO, Josh Bersin.
6. Evry1 Conference & Retreat
Date: November 9-10, 2022
Location: Santa Fe, NM
Price: $450

The Details: Evry1 Conference & Retreat encourages recruiters to ditch the webcams and instead get to know each other in person. This part conference, part retreat combines networking and guest speakers for two days of equal parts fun and relaxation.
In between workshops and sessions, this event features time blocks dedicated to recharging, doing yoga, and breathing in the fresh air with recruiting peers.
The Highlight: GRAV's Chief People Officer, Madison Butler, hosts an introspective keynote called "You Deserve to be Whole." She will explore what it means to truly show up as your whole self.
7. Tech Recruitment Conference
Date: November 3, 2022
Location: Amsterdam, NL and virtual
Price: €120 for in-person early bird, €60 for virtual
The Details: If you're having trouble sifting through all of the tech recruiting conferences out there, make sure to consider the aptly named Tech Recruitment Conference. This event is centered on sharing knowledge about leadership, technology, and culture in the tech recruitment space.
Can't make the trip to Amsterdam? No worries. You can attend virtually and still be just as engaged, with access to the sessions, live polls, and online networking.
The Highlight: Learn from the global perspectives of the conference's diverse array of speakers. Attend sessions featuring Uber's Global Head of Executive Talent Acquisition, Roopesh Panchasra; Remote's CEO and Founder, Job van der Voort; and Mambu's VP of Talent, Lee Andrews, among others.
8. Creating a Culture of Diversity, Equity and Inclusion
Date: September 21, 2022
Location: Virtual
Price: $195-$1,895 depending on ticket
The Details: If recruiting conferences centered on DE&I are your thing, then don't miss Creating a Culture of Diversity, Equity and Inclusion, hosted by the Human Capital Institute. The main theme of this event: motivating and empowering a diverse workforce.
You'll learn how to form a common understanding of DE&I, encourage your workforce to work together, and establish a vision for DE&I initiatives.
The Highlight: Join Udemy's Chief Learning Officer, Melissa Daimler, in a session on mastering the art of building an inclusive workplace—not just for this current moment, but for long into the future.
9. Tech Rec
Date: November 23-25, 2022
Location: Berlin, DE
Price: €1,295-€3,249 depending on ticket
The Details: Tech Rec is another one of the can't-miss tech recruiting conferences out there. The event brings together leaders in talent acquisition, candidate experience, and employer branding to learn about the latest trends in tech recruitment.
Key topics include finding tech talent, hiring management, and retaining tech talent.
The Highlight: In the keynote titled "Can 2023 be a turning point for tech recruiting?" Hung Lee, the founder and curator of the Recruiting Brainfood newsletter, dives into the current trends in tech recruiting. He'll then offer some insights into what people can expect in the year ahead.
10. Workday Rising
Date: September 12-15, 2022
Location: Virtual (in-person has reached capacity)
Price: Free or $299 depending on ticket
The Details: Workday Rising welcomes its community of current Workday customers, prospective customers, and partners to come together and solve their toughest business challenges.
Learn how your industry peers are elevating digital transformation, gain new strategies for success, and become empowered to create change in your organization. This event caters to people across HR, finance, and IT.
The Highlight: In "The Trust Transformation: Why a Culture of Integrity Is Essential, Yet Elusive," engage in a thoughtful session on cautionary tales and key learnings to elevate your agility and resilience.
Elevate Your Recruiting With Technology
GoodTime Hire automates coordination, builds relationships during interviews, and provides actionable insights to continuously improve your connections with candidates.
---
Learn more about how Hire can supercharge your recruiting to win top talent.