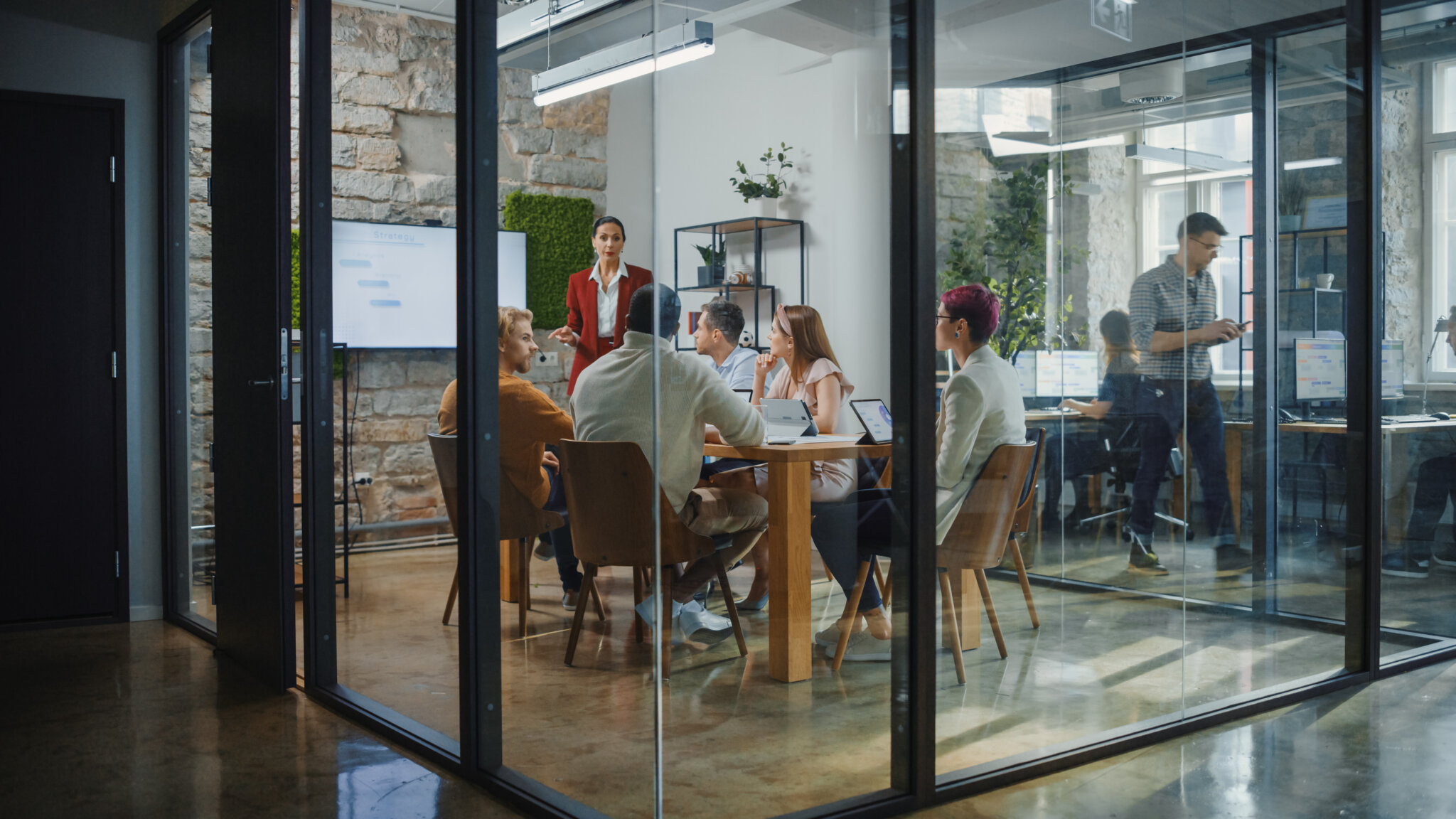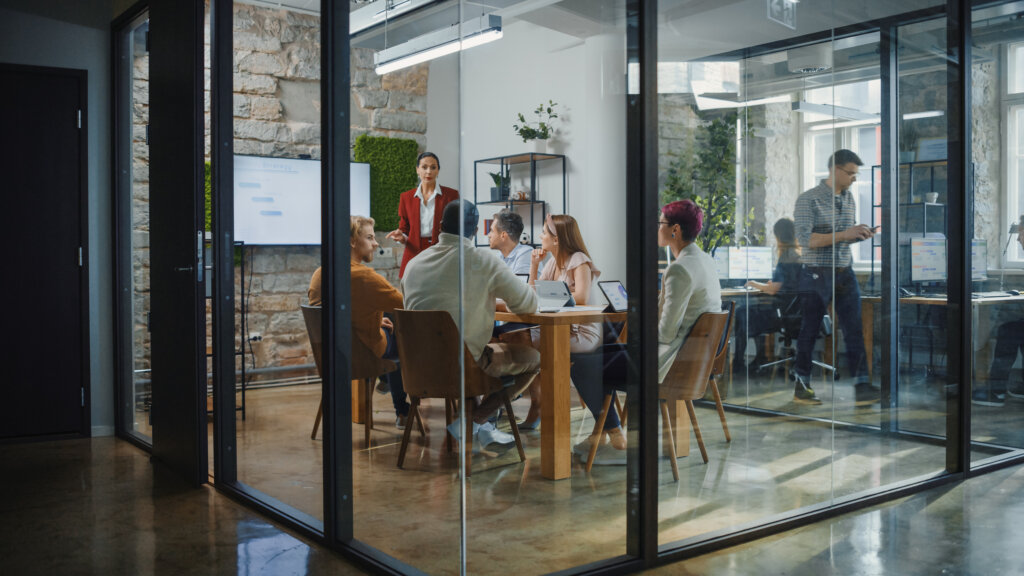 Seeing time-to-hire decrease warms the heart of every talent acquisition professional out there. Sadly, our data shows that few TA teams experienced this joy in the past year.
Our 2022 Hiring Insights Report surveyed 560 HR and talent decision makers to understand the most pressing challenges facing their teams, and what should be done to reel in top candidates.
Out of the companies surveyed, 60% said their time-to-hire increased in 2021. If alarms aren't going off inside your head, they should be.
Even within less competitive hiring markets, time-to-hire is a critical KPI. The competition for the best candidates will stay consistent, no matter the current hiring volume. This makes maintaining hiring efficiency crucial.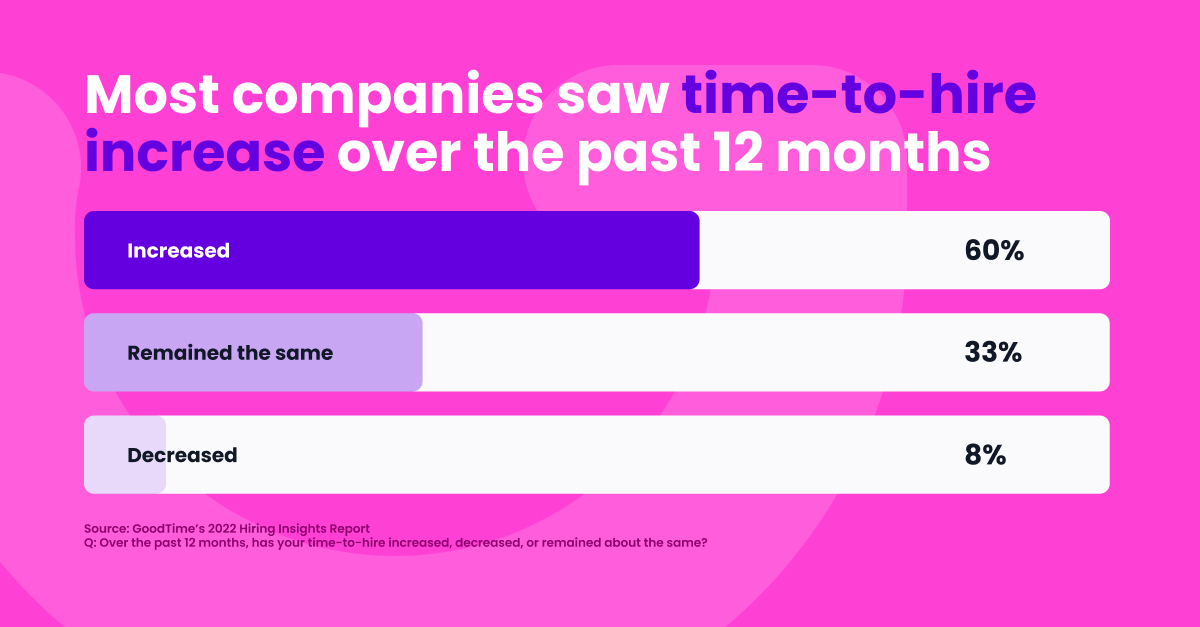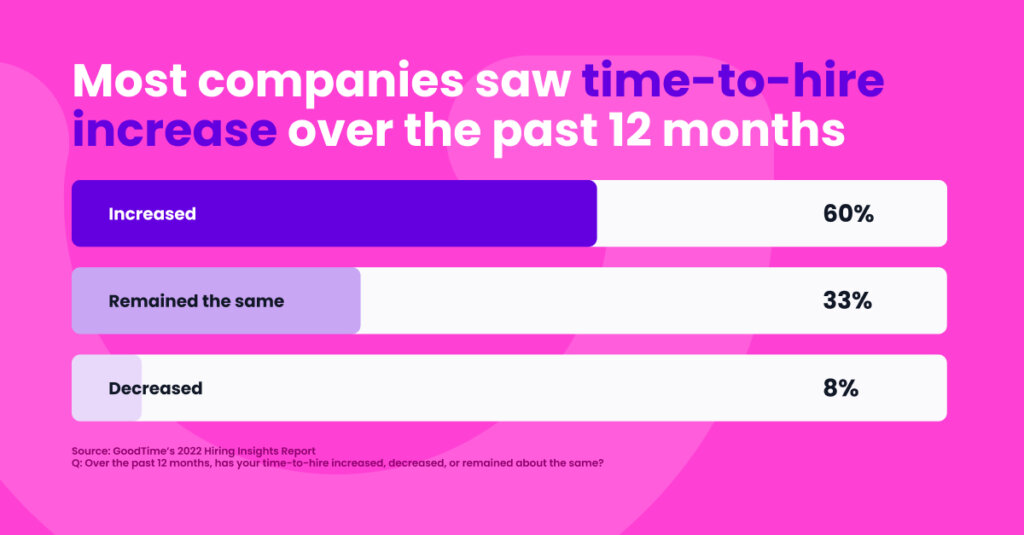 So, why have talent teams seen their time-to-hire skyrocket? Let's dive into the data and examine how teams can attain success.
Burdened by Interview Scheduling
HR teams from our report spend more than one-third (37.3%) of their total work hours scheduling interviews. It's no wonder that companies saw their time-to-hire rise; a time-consuming scheduling process deals a major blow to hiring efficiency.
This statistic was consistent regardless of company size. The smallest companies (50-100 employees) spent 33.5% of their time scheduling interviews, and the largest companies (1,001-5,000 employees) spent 35.1% of their time doing so.
How To Fix This
Recruiting coordinators in companies of all shapes and sizes know the pain of manual interview scheduling. When you have your head stuck in calendars, you can expect an influx of hiring delays and bottlenecks.
Automating your interview scheduling logistics is the way forward. You'll fill roles at the speed of light and no longer lose precious time to juggling schedules and drafting emails.
Mismanaged Connections With Candidates
Even though 46% of respondents agreed that creating relationships with candidates has become more important than ever, just 36% looked to build better relationships in the past year.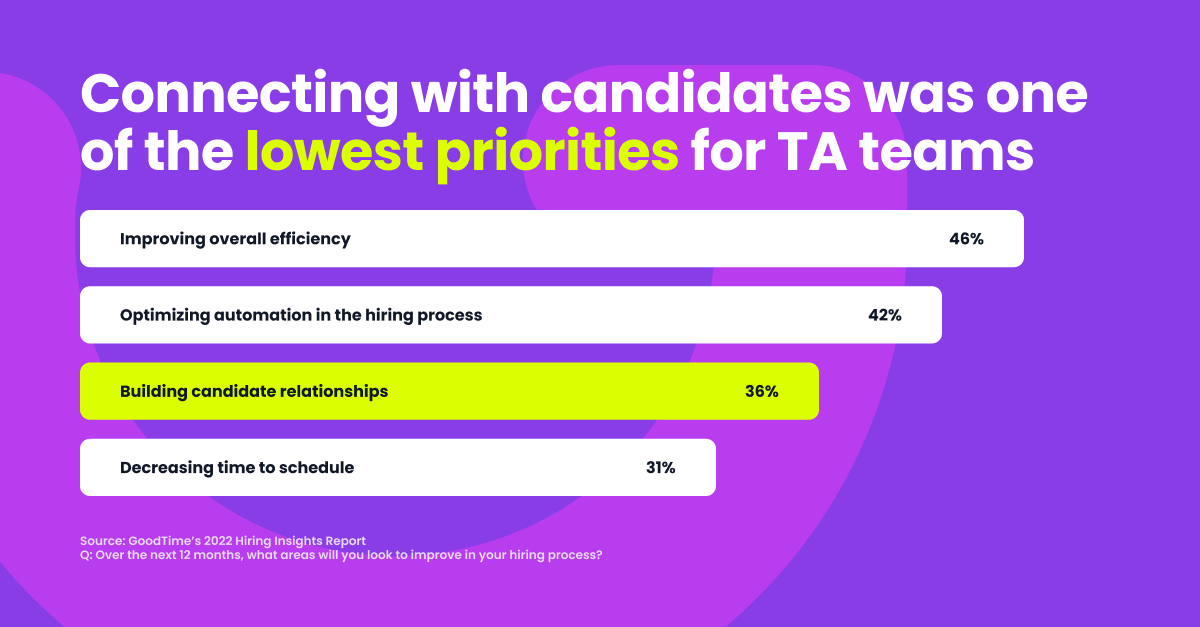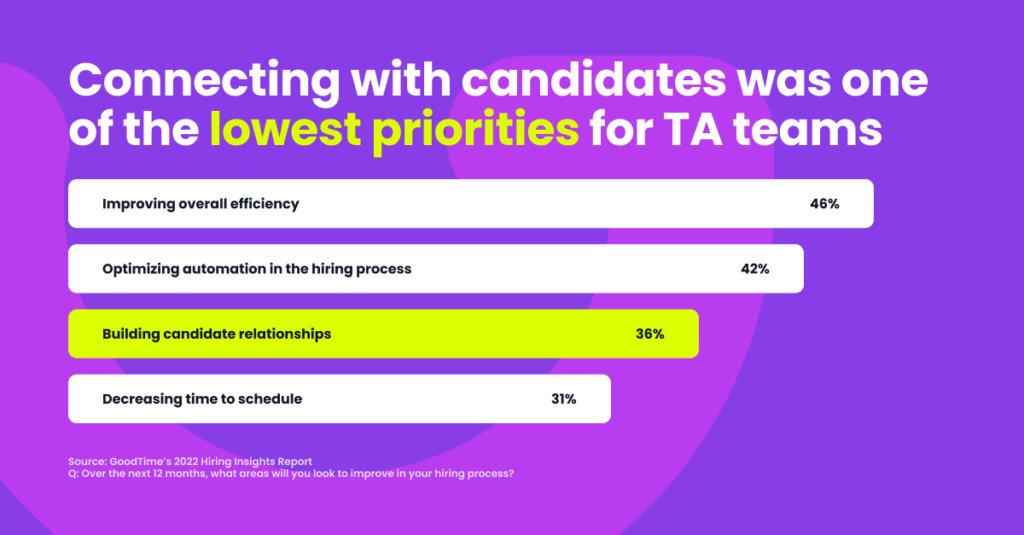 When you neglect your relationships with candidates, the holistic quality of your hiring process goes downhill—and that includes your time-to-hire.
If a candidate doesn't feel a notable bond with your talent team, it'll be much harder to get them to a "yes" in a timely manner when you extend an offer. You can say bye-bye to any chance of shortening your time-to-hire.
How To Fix This
Healthy candidate relationships consist of four key pillars. Check off these pillars, and you have yourself some quality connections.
Genuine Connection: Candidates want to know if they align with a company's mission, culture, and DEIB beliefs. To understand an employer's stance on those elements, candidates want to build a genuine connection with them.
Transparency: Candidates want a transparent hiring process. They won't tolerate ghosting, that's for sure. Candidates want open and frequent communication from employers.
Adaptability: Your hiring process must adapt to the needs of your candidates. They want to schedule interviews at times that best fit their schedule, as opposed to sitting through an inconvenient all-day interview.
Candidate Well-being: On the topic of well-being, candidates want to gain an understanding for where companies stand on mental health support and any other related benefits.
Inefficient Recruitment Data Collection
The best talent acquisition teams are fiercely data-driven. Digging into your hiring process's data allows you to identify potential blockages that are lengthening your time-to-hire.
However, problems arise when you don't have a firm pulse on your analytics. If you go too long without examining your data, you can't stop bottlenecks before they arise.
The good news is that most of the teams from our report check their analytics frequently. Thirty-five percent utilize their hiring data on a weekly basis. But this wasn't the case for all respondents. Seventeen percent use their data quarterly and 7% consult their data yearly.
How To Fix This
The 35% of companies that leverage their recruitment data every week are on the right track. There's always something to learn from your metrics. The more often you reference them, the more optimized your hiring process will be.
If you're stuck on how exactly to evaluate your hiring data to boost critical KPIs like time-to-hire, we've put together a handy guide for you.
Want the Latest Insights? Read the 2023 Hiring Insights Report
History doesn't have to repeat itself. Talent teams might've struggled with their time-to-hire in the past year, but there's several surefire ways for them to decrease it in the months to come.
Automating interview scheduling, improving candidate relationships, and zeroing in on hiring analytics is the way forward. 
Want to catch up on the latest hiring trends? Get excited: our 2023 Hiring Insights Report is now available. 500+ HR leaders, 1,000s of real findings, 1 industry-leading report. Read the report today.