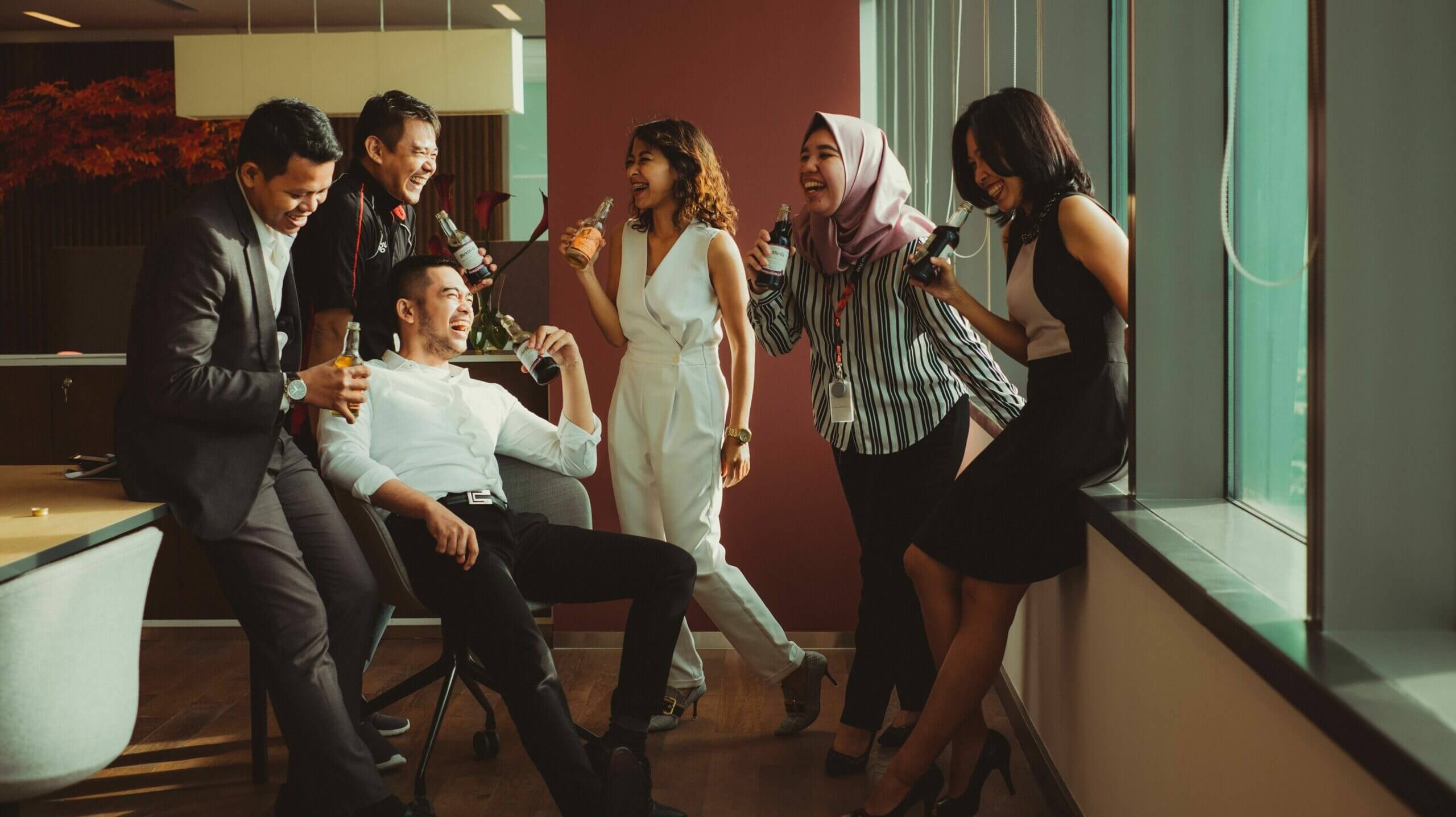 Diversity and inclusion in hiring are important topics and for good reason: both are critical in creating a healthy environment, full of a range of perspectives, where all employees feel more than comfortable being their true selves. If your hiring team isn't prioritizing diversity and inclusivity, you're doing something wrong.
D&I is undoubtedly crucial for every hiring strategy, with diverse companies outperforming other companies by 33%. And as 70% of candidates say that a company's D&I efforts are significant when job hunting, it's clear that D&I is top of mind for both hiring teams and job seekers.
But far too often in conversations on this subject, the lines between diversity and inclusion are blurred, almost as if they're one and the same – which couldn't be farther from the truth. Diversity needs inclusion and inclusion needs diversity to create a holistically enjoyable and equitable workplace. So what's the difference between the two?
What is Diversity?
A diverse company is a company that hires a wide range of individuals. This workplace promotes diversity across characteristics including race, age, ethnicity, gender, sexual orientation, disability, religious beliefs, education, and more.
What is Inclusion?
An inclusive company is a company that ensures all individuals, regardless of their background or characteristics, feel welcome. This workplace celebrates differences for the significant value that they bring to the workplace.
Cultivating D&I in Hiring
Creating a positive experience for candidates should always be at the forefront of your mind. It's part of why diversity and inclusion are both so important: an environment that isn't accepting of some people is unacceptable for all people.
The benefits of D&I in the workplace are immense, so now that we've differentiated between the two terms, how can you facilitate both in your recruiting?
Read on to learn actionable steps you can take to promote D&I at every step in your hiring process.
Before the Interview: Job Posting
Promoting diversity and inclusion in hiring should start before an interview even takes place. Take time to craft job postings with thoughtful descriptions, because what you write and where you post it holds more significance than you may realize.
Promoting Diversity
Where are you posting your job openings? While sites like LinkedIn and Glassdoor are great ways to get your position out there for large audiences to see, there are many more avenues you should explore to cultivate a diverse candidate pool.
Try exploring job boards that are geared towards a specific subsection of the population in order to promote equal opportunity employment for historically underrepresented groups. Some examples include 70 Million Jobs, AbilityLinks, Pink Jobs, PowerToFly, Black Jobs, and iHispano. 
Promoting Inclusion
Are you using gender-biased language in job postings? Certain words subtly skew masculine or feminine, and these include words you might not even think about. "Rockstar" and "ninja" cater to male applicants, as they possess a masculine connotation. Instead, embed your postings with gender-neutral language. Rather than saying you're looking for a "coding ninja," use inclusionary language like "software developer." 
Superlatives also have the potential to turn off female candidates. Studies find that men apply for jobs when they meet 60% of the qualifications, while women only apply if they meet 100% of them. While it's true you're looking for someone who's "best-in-class" and the best fit for your organization, overly stressing that in the job description can make female candidates feel underqualified.
During the Interview: Interview Panels
Make sure to evaluate your interview panels for both diversity and inclusivity. When you craft interview panels with D&I in mind, you guarantee that candidates are greeted with a great impression of what it's like to work at your organization.
Promoting Diversity
If you struggle to hire diverse candidates, assess your interview panels – they might not be conducive to diverse hiring. To fix this, the first step is to create diverse interview panels that reflect the talent you'd like to bring on board.
For instance, if you want to hire more female engineers, include at least one female engineer in the interview panel. Candidates want to see themselves represented in your workplace, and meeting with the interview panelists is the perfect opportunity for them to assess this representation.
Promoting Inclusion
Crafting a diverse interview panel is a crucial step in cultivating an inclusive workforce where future employees feel comfortable knowing that their background is represented and appreciated.
But as more interview panels take place remotely, video interviews – despite the benefits that they bring in widening your talent pool – can create barriers to success that negate inclusivity. Remote hiring is now the norm, which means that hiring teams must take action in breaking down these barriers.
Some candidates may come from career backgrounds where they've never used applications like Zoom before. If your hiring team recruits virtually, take steps to level the playing field for all candidates by giving them materials on best practices for video interviews well in advance.
After the Interview: Candidate Surveys
You can instill every ounce of your energy into promoting diversity and inclusion in hiring, but none of it truly matters unless your practices actually create a positive effect on candidates. By sending anonymous surveys to candidates, you can concretely measure if D&I recruiting efforts properly translate.
Promoting Diversity
Collecting information on the backgrounds of your candidates allows you to identify which subsections of the population are represented in your candidate pool and which groups are underrepresented. Consider collecting data on categories such as ethnicity, race, gender, neurodiversity, disability, etc.
Gathering information on personal characteristics must be handled with care and sensitivity. Take time to carefully craft the survey's language and communicate that providing this information is optional, the survey is fully anonymous, and the information collected is solely for the purpose of facilitating proper D&I practices.
Promoting Inclusion
Based on the data that you collect, you can assess if there's any parts of your hiring practices that exclude candidates. If you find that you're lacking candidates from certain backgrounds, examine your job posting for any exclusionary language, or consider sharing your posting to job boards geared toward that specific group.
To further promote inclusivity, you can also include likert scale questions that gauge how much a candidate agrees with a statement, such as, "My interviewers made me feel comfortable." This allows you to assess the quality of your interviewers and see if they are truly fostering a welcoming environment.
D&I Cannot Be Ignored
Diversity and inclusion in hiring is a never-ending process with a worthwhile purpose that spans beyond hiring goals. For your D&I efforts to be truly meaningful, your motivation needs to come from the knowledge that you're doing your part to create a world where future and current employees are whole-heartedly celebrated for who they are.
In the digital age, hiring teams can now use their tech stack to supercharge their efforts in cultivating D&I. With GoodTime, you can start the interview process on the right foot by creating diverse and inclusive interview panels.
GoodTime's self-identification tagging system allows you to group interviewers based on characteristics, such as "nerdette" for female engineers, to create panels that are truly representative of the diverse and wide-ranging perspectives at your company.
Learn more about how GoodTime can help supercharge D&I in your hiring process.